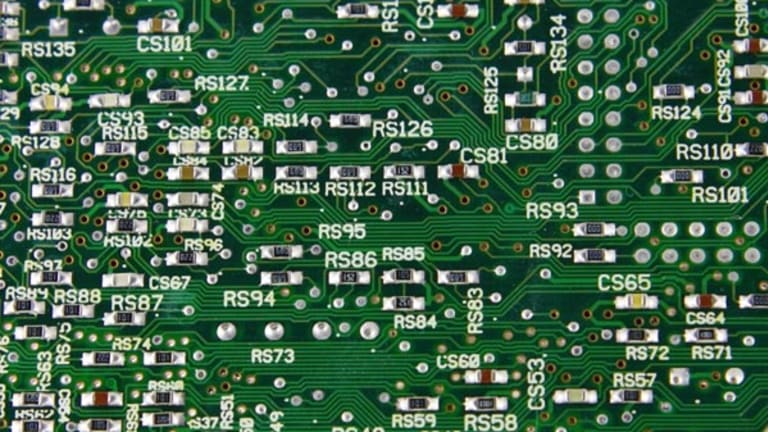 Ballmer's Sweet Sellout: Tech Edge
Microsoft's brash chief quietly pockets $1.3 billion in stock sales, but remains committed.
Microsoft's brash chief quietly pockets $1.3 billion in stock sales, but remains committed.
-- Steve Ballmer's $1.33 billion insider selling move represented 12.2% of his entire Microsoft holdings, not 14% as originally reported. TheStreet regrets the error.
NEW YORK (
) --
Microsoft's
(MSFT) - Get Report
Steve Ballmer is the rare chief executive that doesn't usually shrink from
embarrassing situations
and occasionally even
throws himself into the spotlight
.
But when it comes to unloading a billion or two worth of shares, Ballmer took the quiet route,
announcing late Friday
that he was looking to cash in $2 billion worth of Microsoft stock.
Microsoft CEO Steven Ballmer
The fact that the move came Friday was telling. But the fact that a standup guy like Ballmer picked a Friday seemed uncharacteristically timid.
Releasing bad news on the eve of a weekend when the market's attention starts to drifts a bit is a slightly shady move. Not only does it shield the stock from any immediate pressure, it attempts to protect the subject from the harsh media spotlight.
In a brief statement late Friday, Ballmer said he "plans to sell up to 75 million shares by year-end" as a personal finance matter to help him with "financial diversification and to assist in tax planning." According to an SEC filing Friday, he unloaded 49.3 million shares for a staggering $1.33 billion in cash.
Unlike Microsoft co-founder Bill Gates who sold 3 million shares, or $81.6 million, as part of his pre-arranged 10b-51 selling plan a day earlier, Ballmer's cash out was a surprise.
But don't fret, the 49.3 million shares Ballmer sold are a mere 12.2% of his total holdings. So he's effectively kept $8 billion of his power dry, you could say.
Ballmer has been
in recent years for failing meet the Internet challenges posed by
Google
(GOOG) - Get Report
and the rising threat of old nemesis
Apple
(AAPL) - Get Report
.
But this massive stock sale should in no way suggest he's not stoked about the company, which launched its
at
AT&T
(T) - Get Report
and
T-Mobile
Monday.
"I am excited about our new products and the potential for our technology to change people's lives," Ballmer said in his statement late Friday. "And I remain fully committed to Microsoft and its success."
Well, maybe 12.2% less committed, let's say.
--Written by Scott Moritz in New York.>To contact this writer, click here: Scott Moritz, or email: scott.moritz@thestreet.com.To follow Scott on Twitter, go to http://twitter.com/MoritzDispatch.>To send a tip, email: tips@thestreet.com.
Editor's note: "Tech Edge" is a blog written and compiled by Scott Moritz, TheStreet's senior tech correspondent. The blog explores behind-the-scenes tech news, rumors and reports that Wall Street folks are talking about.