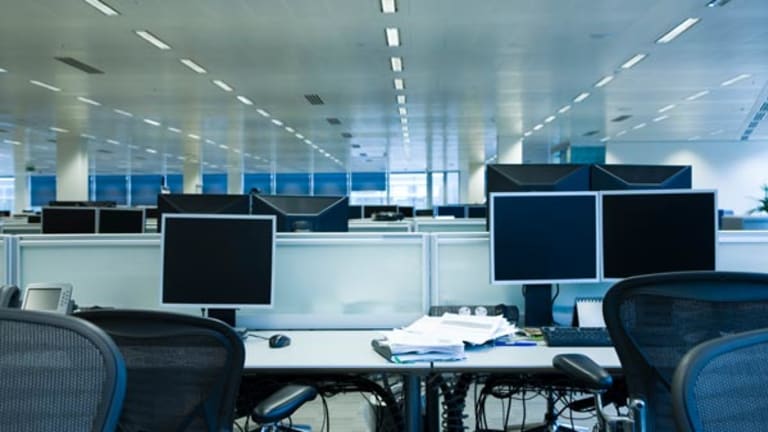 Ballmer Bellows Praise for Windows 7
Microsoft CEO Steve Ballmer is out banging the Windows 7 drum ahead of its October launch.
REDMOND, Wash. (
) --
Microsoft's
(MSFT) - Get Microsoft Corporation Report
new
operating system will be the company's best ever, according to the software giant's ever-bashful CEO Steve Ballmer.
"Windows 7 is the best PC operating system we have ever built," wrote Ballmer, in a letter to customers Tuesday, citing enhanced security, compliance features, and ease of use. "Windows 7 simplifies tasks and lets people get more done in less time with fewer clicks," he added.
The new operating system, which debuts Oct. 22, is the successor to the widely criticized
OS, and the stakes are high for Microsoft.
Confronted with stiff competition from Linux specialists such as
Red Hat
(RHT) - Get Red Hat, Inc. Report
and
Apple's
(AAPL) - Get Apple Inc. Report
, Microsoft recently
its Windows 7 pricing for U.S. college students.
The software behemoth is also touting the operating system as a way for firms to shave their IT budgets.
"Windows 7 streamlines management of PC environments, making it easier to reduce costs, improve performance, and enable end users to work anywhere," wrote the Microsoft CEO.
In his letter, Ballmer reels off a list of Windows 7 early adopters, such as London-based financial services firm
Baker Tilly
, which expects to save $160 per PC by reducing its management and energy costs with Windows 7.
Intel
(INTC) - Get Intel Corporation Report
and the
City of Miami
are also using the technology, he adds, with the Florida city expected to save $400,000 a year in reduced security, management, and energy costs.
However, Microsoft is launching Windows 7 at a time when the economy is slowly emerging from a debilitating downturn. Tech research firm
Gartner
, for example, recently warned that the OS is unlikely to
significantly boost computer sales
, although it expects a "bump" in PC demand for homes and small businesses.
Ballmer's comments come hot on the heels of Microsoft's cringe-worthy viral
to promote its new software, which urges people to host
. The 6-minute video, which uses actors to describe the joys of getting friends together to celebrate the new OS, has been roundly mocked in the media.
"I'm beginning to think that no one involved with Microsoft's advertising has ever left the house or spoken to a real person," writes Ian Douglas, a tech writer at London's
newspaper, while the
notes that comedy was an "uninvited guest" at Microsoft's house party.
On a more serious note, investors will be closely monitoring take-up of Windows 7 following its Oct. 22 launch and will be keen to measure its impact on the company's future revenue. After a tough fourth quarter, Ballmer and his team will be hoping that Windows 7 bursts out of the blocks.
Earlier this year, however, a
said that about 60% of companies had no plans to deploy Windows 7, which may explain Microsoft's recent attempt to popularize the OS by tweaking its pricing.
Some experts, such as Intel CEO Paul Otellini, have been more
bullish
on
, and the new Microsoft
is seen by many as a catalyst that could drive computer sales.
Microsoft shares fell 0.3%, to $25.75 Tuesday, while the Nasdaq fell 0.1%.
-- Reported by James Rogers in New York