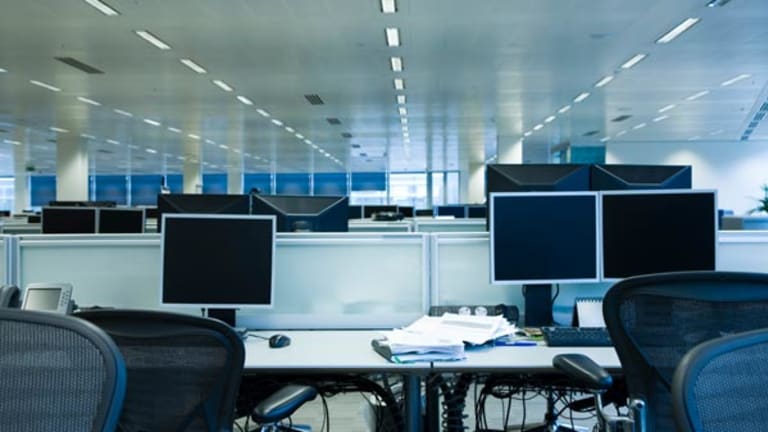 AT&T Won't Let T-Mobile Deal Die (Update 1)
AT&T is not going to just let the T-Mobile deal die quietly.
Updated from Nov. 29 to reflect a media report on a potential AT&T, Deutsche Telekom joint venture.
NEW YORK (
) -- A $4 billion breakup fee is a lot of money, even for a company such as
AT&T
(T) - Get Report
, which is why the telecom giant won't walk away from a planned deal with
T-Mobile USA
.
AT&T is reportedly considering
selling some of its assets
to
Leap Wireless
(LEAP)
, in an attempt to soften regulatory opposition to the deal,
Reuters
said Wednesday.
The $39 billion merger between AT&T and T-Mobile may still happen, just not in its current form.
AT&T also could auction off even more of T-Mobile's assets than it already has said it would, perhaps as much as 40%, according to
. The Department of Justice is set to hold a hearing on this matter on Wednesday.
Prior to the report on L eap Wireless, AT&T had already said that it will sell off assets to try to get the deal done, perhaps to cable companies such as
DirectTV
(DTV)
or even
Comcast
(CMCSA) - Get Report
. AT&T seems
intent
on completing the transaction -- even if it comes at a greater cost in the short run than expected.
AT&T announced on Thanksgiving that it plans to record a
in the fourth quarter to account for the breakup fees in the deal, after AT&T
for an FCC hearing on the deal.
AT&T said it would pay $3 billion in cash to T-Mobile's parent
Deutsche Telekom
(DTEGY.PK), and another $1 billion worth of spectrum, although that number could be as high as $3 billion worth of spectrum and roaming.
As consumers demand more and more from their phones (texting and data plans), more stress is put on the network, and the cost of the network upgrades and equipment needs to be recouped.
When the Department of Justice initially said it would review the deal because of antitrust concerns, many expected that a deal would get done, albeit in a different form.
Plus, if not AT&T, who could pick up T-Mobile?
Verizon
(VZ) - Get Report
is not going to purchase T-Mobile for the same antitrust reasons that AT&T faces;
Sprint
(S) - Get Report
is too small to buy T-Mobile.
AT&T really needs the spectrum to build out its 4G network. The company has previously said that a major reason for the merger was that the additional spectrum would help it bring its 4G network to 97% of the U.S. population.
Some analysts speculate that AT&T could have a network sharing deal with T-Mobile, although this is not exactly what AT&T had hoped for when it made the initial announcement of the $39 billion merger.
While selling assets to smaller wireless companies such as Leap Wireless,
MetroPCS
(PCS)
or others will not solve the antitrust concerns completely, it will help to alleviate some of them. AT&T needs the additional infrastructure from T-Mobile to compete with Verizon, or it risks losing valuable market share.
Additional infrastructure would go a long way toward easing some reception concerns in larger markets. Because AT&T has lost the exclusivity of the
Apple
(AAPL) - Get Report
iPhone, it has to rely on network coverage.
Investors in AT&T can be assured that while AT&T lost the initial battle, this war is far from over. The company's 6.3% dividend yield helps to soothe some of those battle wounds, as the shots are likely to be fired on this particular battlefield for some time to come.
Shares of AT&T closed Wednesday up 92 cents at $28.98.
--
Written by Chris Ciaccia in New York
.
>To follow the writer on Twitter, go to
http://twitter.com/commodity_bull
.
>To submit a news tip, send an email to: