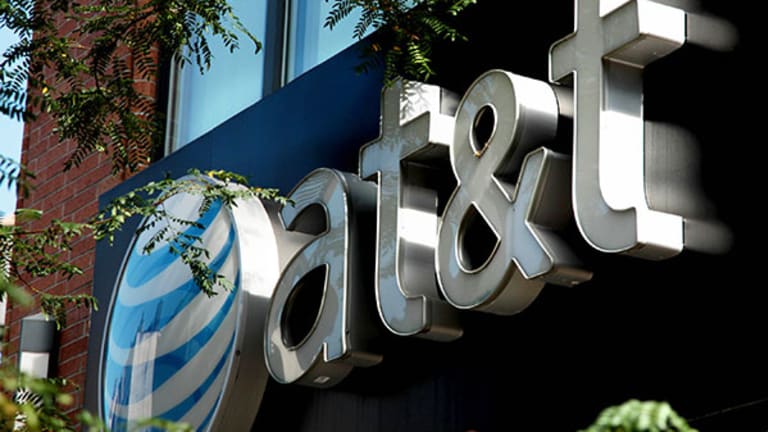 AT&T to Charge A Fee for Privacy: Could Other Telecoms Follow Suit?
Privacy in the telecom space is starting to become an expensive privilege.
NEW YORK ( TheStreet) -- Privacy in the telecom space may soon become an expensive privilege.
AT&T (T) - Get Free Report announced plans to offer its high-speed GigaPower Internet users the luxury of keeping their Web browsing habits private from advertisers -- for a fee. The telecom giant will charge an additional $29 monthly fee for those users who want the added service, which would increase their GigaPower Internet plan beyond its normal $70 monthly cost, according to  The Wall Street Journal.
The telecom giant is putting a price on privacy, which could set a dangerous precedent.
"We've seen companies try to put in place models like this, with mixed success," said Jacky Wagner, managing director of PwC'sCybersecurity & Privacy Practice. "Consumers are willing to give up some of their information to get something in return, such as a free app or a coupon. So the notion of saying, 'you know what, you can pay more to protect your information' is a little bit of a shift from what we've seen historically."
Marketers are willing to pay telecom companies for information about their users' Web surfing habits, which allows these companies to target their ads to the user. So, AT&T is taking a bold move and it could set the stage for its rivals like Verizon (VZ) - Get Free Report and SprintS to follow its lead.
"I think competitors will let AT&T take the heat on this and see how it plays out," said Barry Sine, a Drexel Hamilton analyst. "If there's no uproar, perhaps other telecom companies will follow suit."
For consumers, it's too early to tell how much they're willing to pay to keep their browsing information private. But their reaction to this program could be crucial for the telecom industry.
"It will be interesting to see if people buy into this," said Jennifer Fritzsche, an analyst with Wells Fargo Securities. "If they do, [the data] could be an important source of revenue."
Sine says that receiving a $29 fee would be more lucrative than trying to monetize customers' data, at least right now. However, that may change as the big data market evolves. Telecom companies may be sitting on a pot of gold and aren't necessarily hoping consumers opt to pay for privacy.
"We're still early in the whole Internet era in terms of marketing," Sine added. "There are business models out there where providers can offer you the broadband service for free, because they're collecting enough data and using that data to market services to you. They'll also sell that data to other brick-and-mortar retailers to generate extra revenue."
-Written by Scott Gamm in New York.
Follow @ScottGamm.