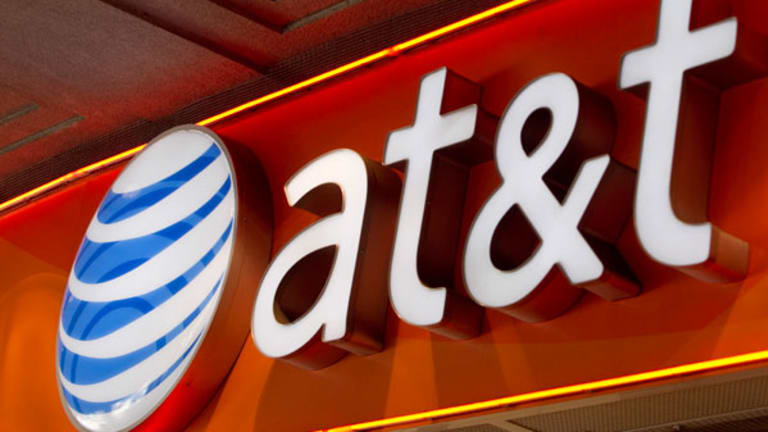 AT&T Rises on Mexico Expansion, T-Mobile Soars on Buyout Stance -- Telecom Winners & Losers
AT&T advances as the telecom behemoth unveiled plans to expand its footprint to Mexico. T-Mobile soars after its major investor indicates a willingness to merge with a partner.
NEW YORK (TheStreet) -- AT&T (T) - Get Free Report gained ground Thursday after the company announced plans to expand its footprint into Mexico. T-Mobile (TMUS) - Get Free Report, meanwhile, soared after its majority stake holder indicated it would be willing to entertain a T-Mobile buyer if it could help the carrier with its profitability.
AT&T climbed 1.3% to close at $35.07.
The carrier got a lift after diving into its latest strategy surrounding Mexico. AT&T is hoping to leverage its existing spectrum in Mexico to potentially deploy broadband over its wireless technology.
AT&T recently purchased Mexico telecommunications company Iusacell for $2.5 billion, adding to its stable of telecom companies in that country. In April, AT&T wrapped up its $1.88 billion buyout of Nextel Mexico. AT&T's game plan is to combine these two companies into one so it will have wide mobile service coverage in North America.
AT&T, according to a report in the Wall Street Journal, is aiming to increase its market share in Mexico and become an industry leader in that country. The telecommunications carrier plans to invest heavily in its Mexican operations over the next two years to ramp up its growth, according to the report. AT&T will be going up against America Movil, as well as Telefonica.
T-Mobile soared 3% to end the day at $36.25.
Its shares advanced after Deutsche Telekom (DTE) - Get Free Report, which holds a 66% stake in T-Mobile, indicated a willingness to find a buyer. Deutsche Telekom's CEO Tim Hoettges said the firm would consider merging T-Mobile with any partner that could enhance its profitability.
That comment added fuel to the fire that the telecom industry will undergo further consolidation, as Verizon (VZ) - Get Free Report tees up to acquire media company AOL (AOL) for $4.4 billion. and French telecommunications giant Altice (ATCEY)  on Wednesday announced plans to snap up Suddenlink Communications for $9.1 billion.
This article is commentary by an independent contributor. At the time of publication, the author held no positions in the stocks mentioned.