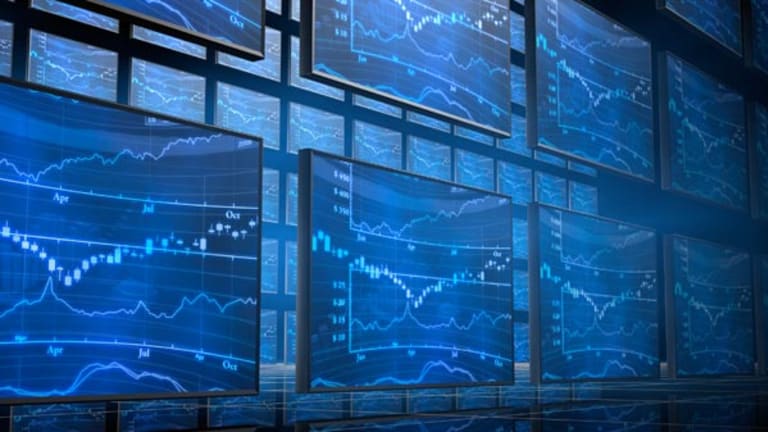 AT&T Gets Wireless Boost, Apple iPad
Apple's announcement of an AT&T-iPad partnership set the mood for AT&T's Q4 report, which met Wall Street's expectations.
Updated with conference call iPad comments and AT&T share price.
DALLAS (
) -- New wireless subscribers and yesterday's surprise announcement of a deal to carry
Apple's
(AAPL) - Get Apple Inc. Report
new
set the mood for
AT&T's
fourth-quarter earnings report, which met Wall Street's expectations.
Thanks in part to continuing demand for e-readers, smartphones, netbooks and navigation devices, AT&T added 2.7 million new wireless customers despite rumors of
.
The telecom giant's wireless adds beat arch-rival
Verizon
(VZ) - Get Verizon Communications Inc. Report
, which announced 2.2 million new subscribers when it reported its own
results earlier this week.
AT&T's post-paid subscriber adds, however, were only 910,000, slightly below at least one analyst's
.
The bellwether earned 51 cents a share on net income of $3 billion, up from 41 cents a share and net income of $2.4 billion in the prior year's quarter, when AT&T took severance and merger-related charges. Excluding items, analysts had predicted earnings of 51 cents a share.
AT&T's fourth-quarter revenue came in at $30.9 billion, down from $31.1 billion in the prior year's quarter, but a slight sequential increase. Analysts had forecast sales of $30.86 million.
There has been a great degree of interest in AT&T during recent months, thanks to the rapidly shifting dynamics of the telecom market. In addition to
from Verizon, AT&T's exclusive deal with Apple to sell the
is said to end this year, although the telecom firm has refused to discuss this.
As expected, AT&T executives faced questions on
, during the company's fourth-quarter conference call. Touted as a new category of devices that can outperform smartphones by delivering Web browsing and e-books, the iPad is Apple's biggest product launch since the iPhone. In a surprise move, though, Apple named AT&T -- not Verizon -- as the iPad's 3G telco partner.
"We believe the iPad is a terrific new service, and we're pleased that it will operate on our network," said Rick Lindner, the AT&T CFO, during the fourth-quarter conference call. The iPad, he added, will contribute revenue to AT&T's pre-paid wireless business.
"Right now, I think the economics will be very positive because it will be a very low cost device for us," said the AT&T finance chief. "We're not subsidizing the devices."
Customers will pay either $15 or $30 month, via a credit card, for AT&T's two iPad service plans, and Lindner confirmed that AT&T, not Apple, will see this revenue. "There are no agreements with respect to revenue share on the iPads for either $15 or $30 plans," he said, in response to an analyst's question
Away from all the iPad brouhaha, AT&T posted fourth-quarter wireline revenue of $16.2 billion, down 5.3% on the prior year's quarter.
For the full year, AT&T posted revenue of $123 billion, down slightly from $124 billion in fiscal 2008 but in line with analysts' forecast of $123.3 billion.
In a statement released before market open, AT&T forecast "stable-to-improved" earnings in 2010. The company's total 2010 capital expenditures are expected to be between $18 billion and $19 billion.
Analysts surveyed by Thomson Reuters have forecast first-quarter earnings of 54 cents a share and revenue of $30.75 billion.
Shares of AT&T rose 14 cents, or 0.55%, to $25.76 in early trading on Thursday, despite a broader dip in tech stocks that saw the Nasdaq fall 1.67%.
-- Reported by James Rogers in New York
Follow James Rogers on
and become a fan of
TheStreet.com
on