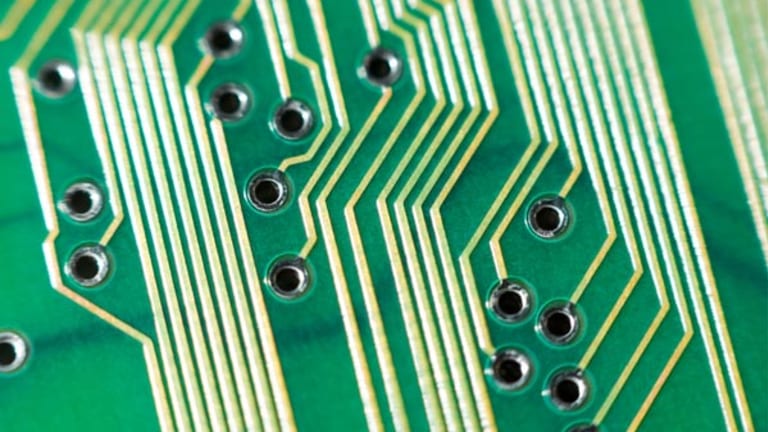 AT&T Foresees $4 Billion Charge
AT&T says it expects to take a pretax charge of $4 billion to cover the breakup fee if regulators reject its planned acquisition of T-Mobile.
NEW YORK (TheStreet) -- AT&T (T) said Thursday it expects to take a $4 billion pretax charge in the fourth-quarter to reflect breakup fees related to its planned acquisition of T-Mobile USA.
The announcement is an acknowledgment that the prospects look increasingly bleak that the $39 billion transaction passes regulatory muster.
In
, AT&T said the $4 billion charge would include $3 billion in cash and $1 billion in spectrum.
AT&T also said that it and
Deutsche Telekom
(DT)
, which currently owns T-Mobile USA, had withdrawn their merger application with the Federal Communications Commission on Wednesday.
On Tuesday the FCC
to the deal, saying in a media call that it planned to oppose the transaction and would ask for an administrative hearing.
In the release, AT&T said it and Deutsche Telekom "are continuing to pursue the sale" but withdrew their application "to facilitate the consideration of all options at the FCC."
It also said the companies would focus their efforts on getting antitrust clearance from the Department of Justice, "either through the litigation pending before the United States District Court for the District of Columbia ... or alternate means."
In August, the Department of Justice filed an antitrust suit seeking to block the deal, which was announced in March.
Combining AT&T with T-Mobile would bring together the second and fourth largest wireless carriers in the U.S., creating the biggest operator with a near 40% market share and leaving
Verizon
(VZ)
as its closest competitor with a market share of more than 30%.
It would put
Sprint
(S)
in a distant third with a market share of more than 15%, with no clear fourth competitor. Sprint has filed a lawsuit against AT&T opposing the merger on competition grounds.
Shares of AT&T closed Wednesday down 53 cents, or 1.9%, $27.55. Deutsche Telekom's shares shed 15 cents, or 1.2%, to close the session at $11.83.
U.S. markets were closed Thursday for the Thanksgiving holiday.
This article was written by a staff member of TheStreet.