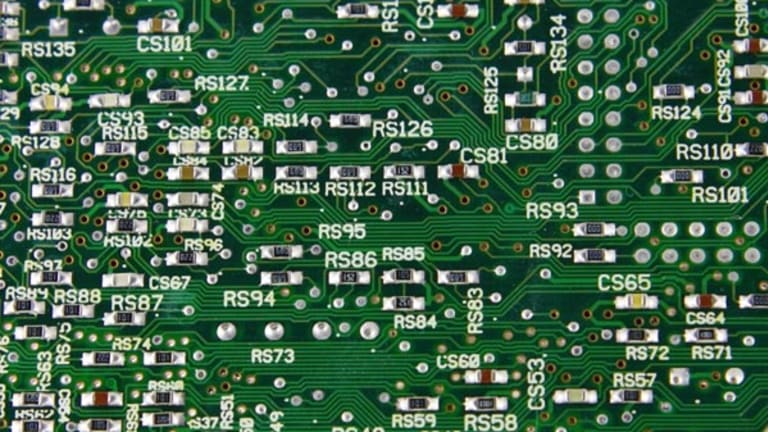 AT&T at Odds With Global Mobile Race
AT&T can't afford a tie-up between T-Mobile and Sprint.
AT&T can't afford a tie-up between T-Mobile and Sprint.
DALLAS (
) -- It's
AT&T
(T) - Get Report
that's feeling the heat as hot merger talk envelops
Sprint
(S) - Get Report
.
Deutsche Telekom's
(DT) - Get Report
reported
interest in merging
its
T-Mobile
unit with Sprint threatens to drop AT&T to the No. 3 ranking. This would mark a quick fall for Ma Bell, which started the year as No. 1 in an industry where scale and status help players secure exclusive phone deals.
If Deutsche Telekom succeeds in acquiring Sprint, the combination will put pressure on the other players to pursue their own deals and add more turf and subscribers.
AT&T can't afford this.
Deals take money, and AT&T is already stretched thin trying to service its debt, pay its dividend, expand its TV network and put out the fires of poor service complaints due to the runaway success of the
Apple
(AAPL) - Get Report
iPhone.
A potential T-Mobile deal for Sprint could reheat speculation that AT&T would make overtures to smaller players like
MetroPCS
(PCS)
or
Leap
(LEAP)
to keep up in the consolidation game.
At the heart of all this chatter, however, is a weak deal.
Deutsche Telekom has $71.3 billion in debt and $8.4 billion in cash, according to a federal filing from August. This isn't exactly the sort of balance sheet that could easily accommodate Sprint's $21 billion in debt, let alone the billions required to make the purchase.
Technologically, the deal would be an ambitious combination of three incompatible network standards -- CDMA, iDEN and GSM, for those keeping score. Sprint knows the challenges of trying to run/neglect Nextel's idiosyncratic system.
And both Deutsche Telekom and Sprint have been squeezed by bigger players forcing cuts and asset spinoffs.
"Putting together two struggling companies doesn't make a winner," says Nielsen communications analyst Roger Entner.
It is strugglers, however that help keep the deal pot stirred, and AT&T has reason to simmer.
--
Written by Scott Moritz in New York
.