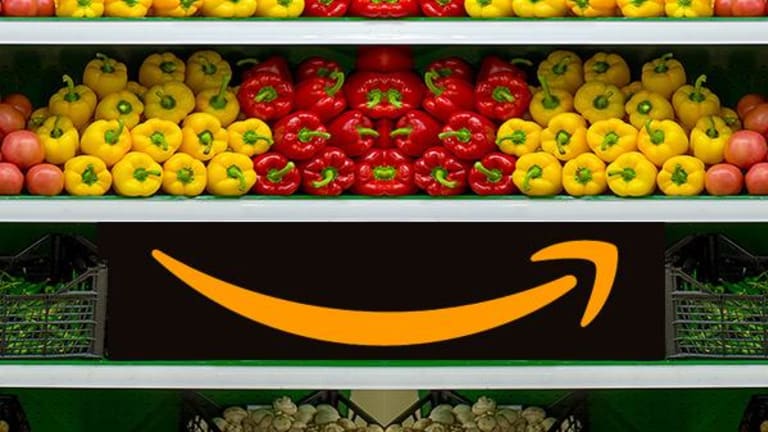 7 of Amazon's Biggest Acquisitions Before the Blockbuster Whole Foods Deal
When it comes to acquisitions, Jeff Bezos' company is rarely ever slacking.
Amazon.com Inc.  (AMZN)  is buying popular supermarket chain Whole Foods for $13.7 billion, TheStreet reported Friday morning. The deal is the priciest in Amazon's history, with the former high-water mark being the $1.2 billion Jeff Bezos and co. shelled out for online shoe store Zappos. That's a fraction of the near-$14 billion being paid for Whole Foods, but Amazon--the company that saw its stock price exceed $1,000 per share earlier this month--can probably afford it. And while it would be Jeff Bezos' priciest acquisition, it certainly wouldn't be his company's first.
Amazon's shares rose 1.6% to $992.56 on Friday morning.
Here are the 7 biggest purchases that the online retail giant has made:
1. IMDB
IMDB was one of Amazon's very first acquisitions, bought in 1998 for approximately $55 million, and it has remained among the company's most popular subsidiaries. The database attracts over 190 million monthly users, and is the largest movie website in the world. IMDB also owns this author's favorite website, Box Office Mojo, which reports box office figures for current films as well as acting as a database for the performance of older films. Considering the wide usage of both IMDB and Box Office Mojo across the movie industry and casual film buffs, Amazon has seen a considerable ROI for this early acquisition.