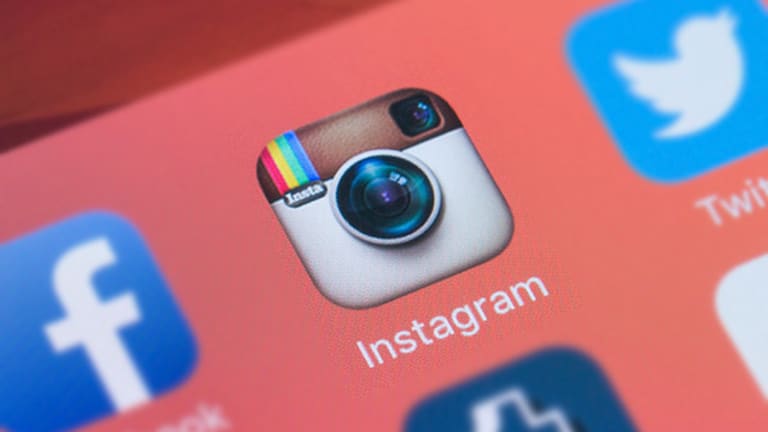 Are We Looking at the Next Facebook? -- Tech Roundup
While Instagram saw its user count swell to 600 million, the growth is even more impressive.
Facebook's (FB) - Get Report original platform boasts more than 1 billion active users, giving other social media players something to strive for.
For years, people compared the company to Myspace, but with a user base that continues to stick around (and grow), billions in revenue and an immense array of personal data, the company doesn't look to be going away anytime soon. 
Helping matters has been Facebook's ability to gobble up the right competition. Granted, it didn't buy Snapchat, but that doesn't mean CEO Mark Zuckerberg didn't try. 
Facebook avoided Twitter (TWTR) - Get Report , but successfully completed the deal of the century when it purchased Instagram a few years ago for just $1 billion. 
The picture-sharing social platform continues to gain momentum, now boasting 600 million active users. It took the company six months to tack on the 100 million users, three months faster than when the company went from 400 million to 500 million users. 
So while it's perhaps no surprise that Instagram continues to grow, it may surprise some that it continues to grow at a faster rate. This suggests that the platform's eventual ceiling is much further away than investors might have suspected, and could raise the company's revenue potential down the road. 
Shares of Facebook closed at $120.57 Thursday, up 0.3%.
Facebook is a holding in Jim Cramer's Action Alerts PLUS Charitable Trust Portfolio. Want to be alerted before Cramer buys or sells FB? Learn more now.
Do we really need year-round Olympics coverage? Well, regardless of the answer, that's what we're getting.
NBC, in collaboration with the U.S. Olympic Committee and the International Olympic Committee, will launch a channel solely dedicated to Olympic programs. One could expect competitions, highlights, live coverage and interviews to take place. 
But 2016 proved to be a pivotal point for the Olympics. With the younger generation seemingly tuning out the Games, NBC turned to social media outlets in an effort to engage those younger viewers. 
With viewership headwinds evident, and the Games played for just a handful of days every few years, is a fully dedicated, year-round network really going to work?
The folks at NBC seem to believe it will and with it launching in the second half of 2017, we've got some time before we'll find out. In any regard, should viewership be steady for the new channel, that should bode well for future Games as well. 
Shares of Comcast closed at $69.88 Thursday, down 0.2%. 
Earlier this week, Uber introduced its self-driving capabilities to the citizens of San Francisco. The company had previously launched its self-driving vehicles in Pittsburgh, although the vehicles do have an engineer or two sitting in the front. 
In the case of California though, it's not going as smoothly as the ride-hailing company had hoped. 
The state is pushing back against Uber, saying it cannot deploy autonomous technology to the streets without a permit. The company's head of autonomous vehicles, Anthony Levandowski, argued that the state's definition of autonomous driving applies only to software that can function without a human driver. 
Controversy isn't just caught between the two parties though. There's video footage of one of Uber's self-driving cars blowing through a red light in the city. Uh-oh.
However, the company has already stated that it was the human driver in control at that moment, who has apparently been suspended for the incident. 
The state says it will take legal action if Uber fails to shut down its self-driving car experiments in San Francisco until it has a permit. Will Uber end up being right about the state's requirements, and is it really that hard for the company to just get a permit?
This article is commentary by an independent contributor. At the time of publication, the author held no positions in the stocks mentioned.