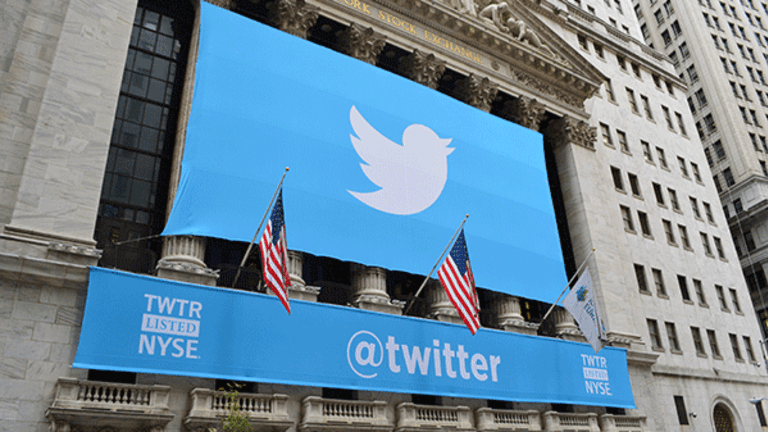 Are We About to See a New Twitter in 2017? -- Tech Roundup
Twitter looks to address issues that have been plaguing the platform for far too long.
For months -- no wait, years -- Twitter (TWTR) - Get Free Report users have been vying for a safer and more friendly environment. Back in 2016, a bidding war seemingly dissipated when buyers like Salesforce (CRM) - Get Free Report backed out partly because of the hostile environment that occupies the platform. 
Trolls and haters ran abound, with little in the way to prevent them from wreaking written havoc on others. 
But apparently, that's all about to change. Ed Ho, the VP of engineering at Twitter, sent off a string of tweets addressing the harassment issues. Combining the tweets, we get: 
"Making Twitter a safer place is our primary focus and we are now moving with more urgency than ever. We heard you, we didn't move fast enough last year; now we're thinking about progress in days and hours not weeks and months. We'll be rolling out a number of product changes in the days ahead. Some changes will be visible and some will be less so."
Ho went on to say that one of the first issues they'll resolve centers around muting, blocking and creating new accounts for offenders. "This week, we'll tackle long overdue fixes to mute/block and stopping repeat offenders from creating new accounts," he said. 
At this point, the company has really been struggling to grow its monthly active users metric. On the plus side though, it hasn't posted a net-loss in users. 
This seems like a sensible first step when looking at how to improve the platform. It's hard to deny the service and value that Twitter provides and it's understandable why shareholders feel the stock has upside. 
Should management get its metrics moving in the right direction, helping to drive sales growth and earnings higher, then the stock could certainly begin to rally. While shares were up about 4% Tuesday, closing at $17.61, the stock is down over 70% over the past three years. 
Uber's self-driving car push continues. This time, the ride-hailing company has linked up with Mercedes-Benz to develop a lineup of self-driving vehicles. 
While many investors and tech gurus expected self-driving cars to come at the turn of next decade, expectations have quickly accelerated as automakers and tech giants alike have made significant strides in the technology. Tesla (TSLA) - Get Free Report even said it expects to be quite close to autonomous driving this year. 
For its part, Uber has put a lot of time and money into the self-driving car business. In 2016, Uber purchased Otto for $680 million, which works on self-driving trucks. However, the company doesn't build the trucks, it adds the equipment to already-existing trucks. 
And that's part of the problem behind Uber's self-driving car plans. Like others -- namely Alphabet (GOOGL) - Get Free Report -- the company doesn't produce automobiles. But if it can find automakers to partner with, the technology will have a host, so to say. 
In this case, that's where Mercedes comes into play. Well, sort of. According to Reuters, "Daimler plans to incorporate its own self-driving Mercedes-Benz into Uber's growing fleet of self-driving cars." 
Uber also has a working relationship with Volvo and self-driving vehicles. So if one thing is clear from all of this, automakers, technology companies and the budding relationships appear to be just getting started.
Shares of Tesla closed at $251.93 Tuesday, up 0.5%. 
Snapchat is gearing up for its IPO and its timing on some features couldn't be better. Earlier this week, it was announced that Snap has picked the New York Stock Exchange over the Nasdaq for its public debut. 
However, another welcoming sight hit the news on Tuesday, as investors juggle whether Snap and its largest asset, Snapchat, is the next big thing or a flash in the pan. 
According to ReCode, the company's "advertising API, the technology it uses to automate ad sales on Snapchat through a bidding algorithm, is out of beta just in time for the company's highly anticipated IPO."
Back in October, the company started selling ads through this format. However, it only let about 100 advertisers buy ads via the software. While companies still have to work with Snapchat's ad agencies, any brand can now bid on ad space. 
As we stated earlier, the timing of the rollout couldn't be better. Snap is reportedly gearing up for its IPO roadshow and having tangible products rolling vs. having ideas in beta mode sounds much more appealing to big investors. 
This article is commentary by an independent contributor. At the time of publication, the author held no positions in the stocks mentioned.