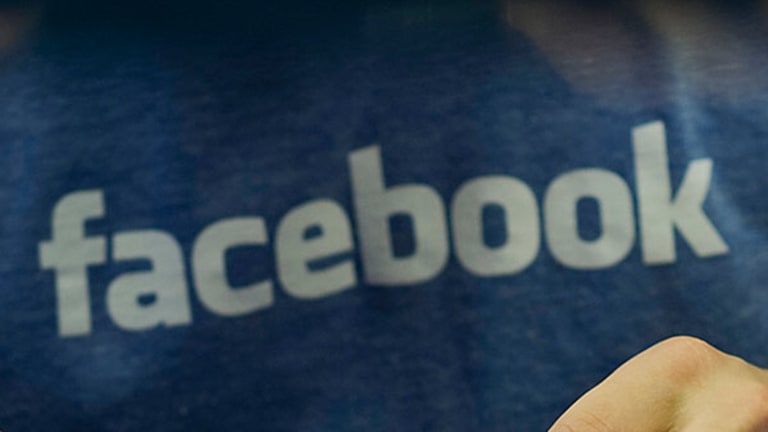 Are Facebook and Twitter Your Next Impulse Shopping Destination?
The always-connected consumer is perpetually in a shopping state of mind, but the great unknown is whether she is ready to transfer impulse buying tendencies to social networks.
Updated from 7:40 a.m. to include European Commission approval of WhatsApp acquisition.
SAN DIEGO, CALIF. (TheStreet) -- "Buy now!"
No longer just the scream of sale signs or television ads, the exclamatory message has migrated to your favorite social network and is interrupting your feed. The end game for advertisers is to entice you to buy something in an instant, without a second thought or even a second click, in a marketer-friendly zone where data can sweeten any deal.
Facebook (FB) - Get Facebook, Inc. Class A Report and Twitter (TWTR) - Get Twitter, Inc. Report are to thank -- or blame -- for the buy now invasion. In recent months, the networks have both introduced similarly designed "Buy" buttons for Web and mobile, giving marketers a way to sell direct to consumers who can click to buy from a tweet or status update should the mood strike in real time.
Must Read:Twitter Has Plans to Revolutionize Commerce and Here's How
The buttons are a reaction to what eMarketer calls " always-on commerce," or the phenomena of the always-connected consumer who is perpetually in a "shopping state of mind." Case in point, more than 58% of U.S. smartphone and tablet owners said they were influenced at least occasionally by an ad viewed on their device, according to May 2013 research from Prosper Mobile Insights.
In other words, thanks to that smartphone you tote everywhere or the tablet you use, you're perpetually ready to be swayed one way or another and advertisers are anxious to point you in their direction.
The great unknown is whether consumers will transfer impulse shopping behaviors to social networks and make it a natural behavior. "You're raising questions that nobody truly knows the answers to," SunTrust analyst Robert Peck told TheStreet when asked if buy buttons would take hold with consumers. "We do know that merchants are very excited about the opportunity."
Both Twitter and Facebook are excited too, as each clearly views in-stream commerce as the next big way to goose revenue and make advertisers happy.
Facebook has former PayPal (EBAY) - Get eBay Inc. Report CEO David Marcus on its side, while Twitter is going about e-commerce with Nathan Hubbard, ex Ticketmaster (LYV) - Get Live Nation Entertainment, Inc. (LYV) Report CEO, choreographing the company's efforts. The powerhouse appointments suggest a race to the social register, though neither will say as much. The companies are, for now, referring to their buy buttons as merely tests, a wise party line considering that neither network has a reputation for being a shopping destination.

Facebook, in particular, has failed to make itself the digital home of mall rats. The social network has attempted several times to get its members to buy, be it with tools for marketers such as Facebook Offers and brand stores, or even its own marketplace. The latter, Facebook Gifts, was an in-network shopping mall for picking out physical goods and gift cards to send to friends. It was, in theory, the perfect add-on to popular birthday reminders. In practice, people didn't want to shop on Facebook. Gifts was shuttered less than two years after its 2012 pre-holiday launch, which included a splashy event at FAO Schwarz in New York.
Yet the promise of in-stream commerce is too inviting to pass up.
"As [Twitter] tries to increase brand conversions and enhances its tracking tools through analytics and partnerships with Datalogix, the logical next step is to allow users to purchase goods directly on Twitter," Canacoord analysts said in a Twitter note published in September, right after the company announced the roll out of buy buttons for select partners.
It's the next logical step, because Twitter has the potential to really facilitate transactions, Nomura analyst Anthony DiClemente told TheStreet.
Must Read:Facebook Makes the Biggest Change to Mobile Ever
Facebook apparently has the same potential as well. In a July 24 SunTrust note, Peck modeled mouthwatering revenue projections for the 1.3 billion-person strong social network should e-commerce take hold with just a small fraction of its audience. If just 2% of Facebook users spend an average of $50 per month via buy buttons, the social network could net $1.5 billion per year for its part in orchestrating sales, according to SunTrust's calculations.
Facebook may get an additional user base boost, as the European Commission announced it would approve  Facebook's acquisition of mobile messaging service WhatsApp.
As far as targeting goes, Facebook's and Twitter's transactional buy button units are the "holy grail" for marketers and retailers, Peck said.
Twitter, more so than Facebook, needs to create additional revenue streams. Investors were pleased with Twitter's latest earnings report, in part because the company proved it could still grow its now 271 million-member audience. But the network remains unprofitable on a GAAP basis, posting a Q2 net loss of $145 million. On a non-GAAP basis, which excludes share-based compensation costs, Twitter made $15 million in its second-quarter. Facebook, by contrast, posted $1.71 billion in non-GAAP income during the same period.
"What's interesting about Twitter is that so much of it is mobile that the whole local commerce aspect of things is pretty interesting," said Peck, who is bullish on Twitter's long term revenue prospects. Twitter, he said, has a lot of low hanging fruit, including commerce.
Peck's point about local advertising matches data from a recent study conducted by G/O Digital, a Gannett (GCI) - Get Gannett Co., Inc. Report company, which surveyed 1,000 moms and dads in the U.S., ages 30 through 50.
When it comes to consumer packaged goods, 77% of moms and 71% of dads said they were more likely to make an in-store purchase when they received locally personalized deals, according to the study, conducted in July of the year. The data applies to in-store purchases only, but the report found that these parents were influenced by the ads they saw on Facebook, which means the right ad seen at the right time can lead to a sale, even if not on the social network itself.
The smartphone acts as a conduit between digital and physical retail, and buying on a phone is becoming more of a norm. Research firm eMarketer predicts mobile will account for 27% of U.S. retail e-commerce sales by 2018. And 59% of U.S. respondents polled by SAP (SAP) - Get SAP SE Sponsored ADR Report last year said they had made a purchase via mobile. Still, it's a stretch to think that the shopping process can be reduced to a button in a tweet or status update, unless the item for sale is low ticket or already on a wish list.
"I don't know anybody who really buys anything on impulse without first reading reviews," said Peter Rabover, a buy-side analyst who provides investment research to hedge funds.
With the right retargeting and shopping data, however, Twitter and Facebook can satisfy the aforementioned caveats, but then the networks risk losing even more trust.
"I can't say this sounds like a great idea, but society is changing very quickly," Rabover said. "I would caution, that with the Millennial crowd, people are more cautious about companies knowing what their shopping habits are."
"It's probable consumers will become comfortable with social buying, just as they are now with e-commerce on sites like Amazon (AMZN) - Get Amazon.com, Inc. Report," Altimeter analyst Rebecca Lieb said. "There is a cohort that's wary of privacy, aware of how much data Facebook already has, and they are unwilling to share more personally identifiable information, such as credit card numbers, with a social network."
But don't expect either Twitter or Facebook to stop forcing the buy now issue. Both started their tests ahead of the lucrative holiday shopping season, which can only mean they're planning a bigger push as advertisers and consumers start to prepare for the busiest shopping season of all.
Must Read:10 Stocks George Soros Is Buying in 2014
--Written by Jennifer van Grove in San Diego, Calif.
>Contact by Email.