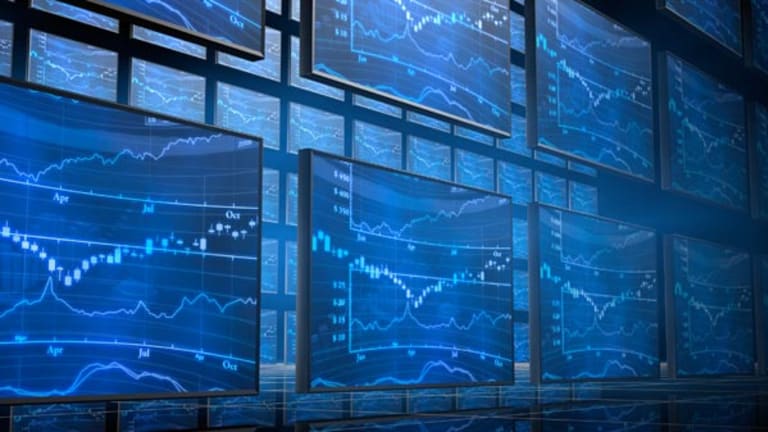 Apple/Samsung Circus Could Impact Consumers
Consumers could be the big losers in the global patent war between Apple and Samsung, warn analysts.
Samsung's response has been added to this story.
THE HAGUE, Netherlands (
) -- The
Apple
(AAPL) - Get Free Report
/
Samsung
patent war reached the Netherlands on Monday, although critics warn that consumers could be the biggest losers in the two companies' ongoing
.
"I think that the current IP wars are doing lawyers good, but are not necessarily quite so good for consumers or supply partners," said Neil Mawston, a U.K.-based wireless analyst tech research firm
Strategy Analytics
. "The worst case scenario is that we get multiple product bans in multiple countries for multiple months."
Apple is locked in a global patent war with Samsung.
Samsung's lawyer has accused Apple of "structurally" infringing its 3G patents in a Dutch court on Monday, according to
. The South Korean tech giant is attempting to ban iPhone and iPad sales in the country, just weeks after Apple
in Germany to block sales of Samsung's Galaxy Tab 10.1.
The Dutch dispute is just one part of a legal "mega-battle" between the companies, notes Germany-based intellectual property consultant
. "There are at least 20 lawsuits going on between the companies in 12 courts in nine countries on four continents," he told
TheStreet
, adding that the struggle stretches from Europe to Australia, South Korea and the U.S.
Mueller, though, thinks that the true consumer impact of the spat depends on a
looming American patent battle
between Apple and Samsung, which is scheduled for mid-October. Earlier this year, Apple filed a motion with the U.S. District Court of Northern California for a preliminary injunction against four Samsung products: the Infuse 4G, Galaxy S 4G and Droid Charge smartphones, and the Galaxy Tab 10.1 Tablet.
"That could be the tipping point -- we're not talking about a market the size of Germany or the Netherlands," said Mueller. "That would be a U.S. wide ban
if Apple is successful and the question is 'if they win against those products, what future Samsung products would be impacted'?"
Verizon
(VZ) - Get Free Report
, however, recently
against Apple. In a letter to the U.S. District Court ahead of the Oct. 13 hearing, the telecom giant warns that an injunction would harm Verizon Wireless and its consumers at a crucial stage in the development of 4G technology.
Shares of Apple, which has not yet responded to
TheStreet's
request for comment on this story, dipped $6.05, or 1.5%, to $398.25 on Monday.
"Samsung will continue to actively defend and protect our intellectual property, and to ensure our continued innovation and growth in the mobile communication business," explained a Samsung spokeswoman, in an email to
TheStreet
.
--
Written by James Rogers in New York
.
Readers Also Like:
>>
Top 3 Priorities for HP's Meg Whitman
>>