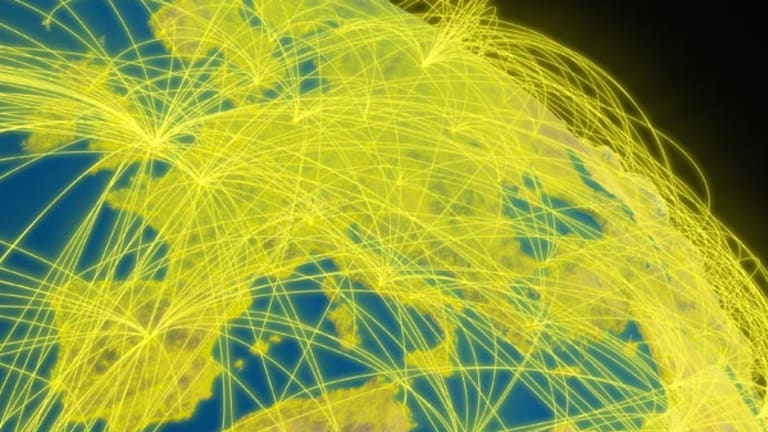 Apple's 'Special Projects' Could Mean Big Business
Apple removed Bob Mansfield from its executive page, saying he will continue to work on 'special projects.' What exactly are they, though?
Apple removed Bob Mansfield from its executive page, saying he will continue to work on 'special projects.' What exactly are they, though?
NEW YORK (
) --
Apple
(AAPL) - Get Report
doesn't do anything without a reason, so it was extremely interesting over the weekend that the company removed Bob Mansfield from its executive page. One question remains. Why?
Mansfield, who had been leading the Technologies team since Apple
former head of iOS Scott Forstall from the company, is incredibly well respected inside and outside the company. In fact, Mansfield had tried to retire from Apple previously, but Apple CEO Tim Cook gave him a generous pay package to keep the engineering wizard at Apple.
Apple put out a statement on Mansfield being removed from the exec team, saying he will work on special projects, reporting directly to Cook.
As head of the Technologies group, Mansfield led "all of Apple's wireless and semiconductor teams across the company," according to a cached version of Apple's Web site. It notes that Mansfield worked on some of Apple's "most challenging engineering projects," including the MacBook Air and the iMac line. With his departure from the exec team, Mansfield and special projects could mean Apple's next big product, presumably
The timing on the iWatch is unclear. Some on Wall Street have pegged the device for later this year, others not until 2014. In a research report discussing last week's
Morgan Stanley analyst Katy Huberty noted that the September quarter could provide the time frame. "Several signs suggest that new products will ship in the September quarter," Huberty wrote in her note, as she pointed out that Apple gave less transparency on gross margins, provided a wider-than-normal revenue range, and the continued talk about a busy fall.
Huberty has previously noted the iWatch could be worth as much as $10 billion to $15 billion in annual revenue for Apple. On the most recent earnings call, Piper Jaffray's Gene Munster asked whether any of the new product categories Apple is entering could move the needle for Apple, but Cook declined to answer it. Munster has thrown out revenue numbers for the as yet-to-be-announced device.
If Mansfield being shifted to work exclusively on special projects, could mean that the iWatch team could be ramping up its efforts to get the product out before 2014. Other technology companies are reportedly entering the smartwatch and wearable device market.
Nike
(NKE) - Get Report
currently has its own watch, and
Google
(GOOG) - Get Report
,
Microsoft
(MSFT) - Get Report
,
Samsung
and
are developing their own.
In the past, Cook has said "
the wrist is interesting," but that the whole sensor field is poised to take off. "It's a little all over the place right now," Cook said at the D11 conference in May. "With the arc of time, it will become clearer."
With Mansfield departing the exec team and focusing exclusively on special projects, perhaps that arc of time is getting closer than Wall Street thinks.
--
Written by Chris Ciaccia in New York
>Contact by
.