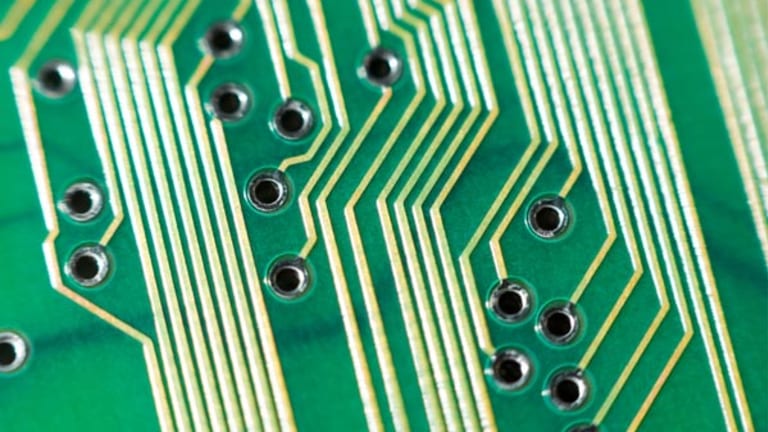 Publish date:
Apple's Mac Strategy Spells Upside
Apple is enjoying healthy dollar growth in its Mac business, which should spell upside for investors.
Apple is enjoying healthy dollar growth in its Mac business, which should spell upside for investors.
CUPERTINO, Calif. (
) --
Apple
(AAPL) - Get Report
, which holds its annual shareholder meeting tomorrow, is enjoying
healthy dollar growth in its Mac business
, according to analyst firm Needham & Company.
"Apple's discipline in holding Mac prices fairly steady in the face of plunging Windows PC prices translated into dollar share gains in the December quarter," wrote analyst Charles Wolf in a note released Wednesday. "The Apple story could contain an upside surprise if the Mac can sustain the relative growth rates it sustained in the September and December quarters."
According to Wolf, Macs accounted for 10.5% of total dollars spent on home PCs worldwide during the December quarter, up from just under 4% in the fourth quarter of 2004. Apple's performance in the U.S. home market was even more impressive -- it holds almost 20% of the dollar share.
With a unit share of 5% and nearly 10% respectively in the worldwide PC and U.S. markets, Apple's dollar growth bodes well for the tech bellwether's results in 2010. In an improving IT spending climate, Apple is well positioned to protect its margins and boost revenue, which grew more than 30% in the first quarter.
A number of companies, notably computer makers
Hewlett-Packard
(HPQ) - Get Report
and
Dell
(DELL) - Get Report
, are eyeing an
, although this could be impacted by serious pricing pressure. Recent years have seen an
explosion of low-cost mini-computers (netbooks)
, driving down prices elsewhere in the PC sector.
Recent research from online retail site Pricegrabber.com revealed that the average laptop price dropped to $645 in December 2009 from $808 in December 2008, thanks largely to the advent of netbooks.
Apple, in stark contrast, has carefully controlled its Mac pricing, studiously avoiding the low-cost netbook market. Even in the depths of recession, the company reiterated its mantra of performance over price, a message that is clearly resonating with customers.
The tech giant's Mac shipments climbed 33% during the first quarter, reaching 3.36 million units. This surpassed the prior quarter's then-record shipments of just over 3 million. During its first-quarter conference call, Apple said that its Mac shipments are double the PC market average, so H-P and Dell will be closely monitoring the company's Mac growth.
Apple can also count on what Needham & Company's Wolf describes as the iPod and
"halo effect," whereby consumers buy more and more Apple gear.
"The iPod was the first Apple product Windows users ever purchased -- a meaningful percentage switched to the Mac as a result," he wrote. "The halo effect emanating from the iPhone should be even stronger than the iPod's -- the iPod is a relatively simple portable music and video player while the iPhone is a mini-computer wrapped in a phone's form factor."
Apple, which introduced a new iMac and MacBook in October, says that it is enjoying strong demand in the education sector and also in the Asia-Pacific region, where Mac sales grew 54% during the first quarter.
The tech bellwether nonetheless expects a sequential decline in Mac sales this quarter, in keeping with seasonal trends after the busy holiday season.
Apple shares rose $3.14, or 1.59%, to $200.20, outpacing the broader advance in tech stocks that saw the Nasdaq rise 0.98%.
-- Reported by James Rogers in New York
RELATED STORIES:
>>Apple Primed for Mac, iPhone Boost
>>Apple, N.Y. Times Talk iPad: Report
Follow James Rogers on
and become a fan of
TheStreet.com
on