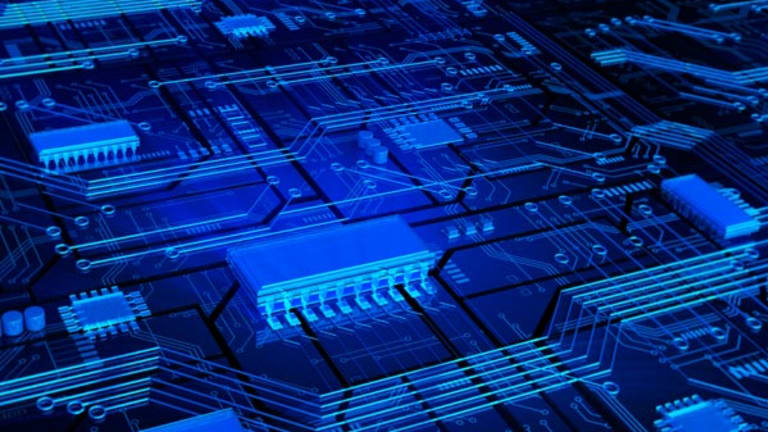 Apple's iPhone 5: What to Expect (Update 1)
Now that Apple has released its new iPad, investors are turning their attention to the iPhone 5. Here's a roundup of what the device might offer.
Updated from 10:06 a.m. EST to provide more potential features in the seventeenth and twentieth paragraphs.
NEW YORK (
) -Now that
Apple
(AAPL) - Get Apple Inc. Report
has unveiled its
, attention is now shifting to the company's most important product: the iPhone.
Investor sentiment is soaring for Apple, as well as its hit smartphone, with the tech giant selling over 37 million smartphones in its recent
.
Channing Smith, portfolio manager at
Capital Advisors Growth Fund
believes Apple will continue to set the bar with a 4G-enabled iPhone, which he expects in the fall.
"We expect it to have Near Field Communications (NFC), a larger screen, and a better camera - we expect it will be done without conceding battery life," he said, over the phone. "Apple needs to continue to improve the competitive advantages it already has - the way Apple has built its ecosystem is brilliant. They've locked so many users into their ecosystem - I think that gives them an enormous advantage."
Intriguingly, Apple has been
granted a patent for an iPhone
made entirely of glass. This could be for the new iPhone, or a future version of the product.
It's not clear, though, what Apple will even call its new iPhone. The gadget maker has typically numbered its latest offerings, although ditched this nomenclature for the new iPad.
Nonetheless, here's a list of features that might be in the phone, which could be called the iPhone 5, and is expected to be released later this year.
What It Will Look Like
Apple's past two releases, the iPhone 4S and the new iPad were more evolutionary than revolutionary. This could be Apple's big opportunity to push the envelope in terms of innovation.
The Cupertino, Calif.-based firm has kept the iPhone's design fairly stable, with a 3.5-inch screen size, tweaking it slightly, as it refines the four-year old product. There are
, however, that Apple may decide to radically alter the next version of the phone, increasing the screen size to 4.6-inches.
Changing the screen size this drastically, though, does not seem like something Apple would do, given its propensity to keep things simple. Nonetheless, there has been talk about a 4-inch iPhone screen seemingly forever, so it's something to keep in mind.
The next iPhone may also be slightly thicker than its predecessors, as Apple tries to keep the battery life the same if it is going to run on high-speed networks. The iPhone 4S is 4.5-inches in height, and 2.31-inches in width, with a depth of 0.37-inches. The latest iPhone weighs 4.9-ounces.
The casing of Apple's next smartphone could be aluminum, as Apple looks to abandon the glass backing of the current form-factor. There have been problems with the glass backing scratching, so Apple may look to alleviate that.
Features and Beneficiaries
Since Apple announced that the new iPad would run on Long Term Evolution (LTE) high-speed networks from
AT&T
and
Verizon
(VZ) - Get Verizon Communications Inc. Report
, there has been plenty of speculation that the next iPhone will be LTE-capable as well. Apple blog
, for example, shows that the new version of Apple's mobile operating system has code for a potential LTE-enabled iPhone.
Microprocessors from
Skyworks Solutions
(SWKS) - Get Skyworks Solutions, Inc. Report
have been in iPhones previously, and if the iPhone is indeed LTE-capable, JMP analyst Alex Gauna believes that the chips could also be inside the new smartphone. "We expect Skyworks' content to increase again with the iPhone 5 due to form factor sensitivity, more rigorous power constraints, and the demands of servicing broader global voice/data requirements," he explained, in a note.
Gauna rates Skyworks shares "market outperform" with a $40 price target.
Given Apple's long-standing relationship with
Qualcomm
(QCOM) - Get Qualcomm Inc Report
, there is a strong possibility that a Qualcomm chip could be powering the 4G capabilities of the phone. Qualcomm chips feature predominantly throughout the previous versions of iPhones and iPads.
Wedbush Securities analyst Scott Sutherland expects 4G to be a big selling factor for the new iPhone.
Verizon said earlier
this month it would only be selling 4G smartphones this year. "With speech being a big driver for the iPhone 4S, we can only imagine what 4G will do for the next iPhone," Sutherland wrote in a research note. He rates Apple shares "outperform" with a $750 price target.
Usage of LTE has shown battery life to decrease. Apple acknowledged that in its new iPad, when it said the battery would last 9 hours on LTE, as opposed to 10 otherwise. Apple could improve the battery life in the new iPhone, as Capital Advisors' Smith suggests.
The next version of Apple's iPhone is expected to have Retina Display, as its predecessors the iPhone 4, and iPhone 4S did. The number of pixels could increase, with as many as 400 pixels per inch. The iPhone 4S has 326 pixels per inch, according to
Apple is using
Samsung
for its screen for the iPad, but the tech giant has previously mentioned
Corning
(GLW) - Get Corning Inc Report
as a
as a key supplier.
Apple may also bring FaceTime, its video chat software to wireless networks. Currently, FaceTime can only be done on Wi-Fi networks, but with LTE networks, the capability for increased use of FaceTime has expanded with iOS 5.1.
Many believe that Apple will use its new A5X chip for the iPhone, or perhaps even an enhanced version of the chip. Apple licenses the design from
ARM Holdings
(ARMH)
, and then changes it to meet its own needs.
Besides LTE, the other major feature which may be in the new iPhone is Near-Field Communications (NFC). NFC technology lets customers pay for goods and services with their phones instead of cash or a credit card, simply by tapping their phone to a reader. The phone is linked to the person's bank account and the transfer is made.
Broadcom
undefined
and
NXP Semiconductors
(NXPI) - Get NXP Semiconductors NV Report
both make NFC-based chips.
Even if the new iPhone has all, some, or none of these features, one thing is certain. The rumors will only increase in frequency as the product launch gets closer.
Interested in more on Apple? See TheStreet Ratings' report card for
this stock
.
Check out our new tech blog,
Tech Trends
. Follow TheStreet Tech
.
--
Written by Chris Ciaccia in New York
>To follow the writer on Twitter, go to
http://twitter.com/commodity_bull
.
>To submit a news tip, send an email to: