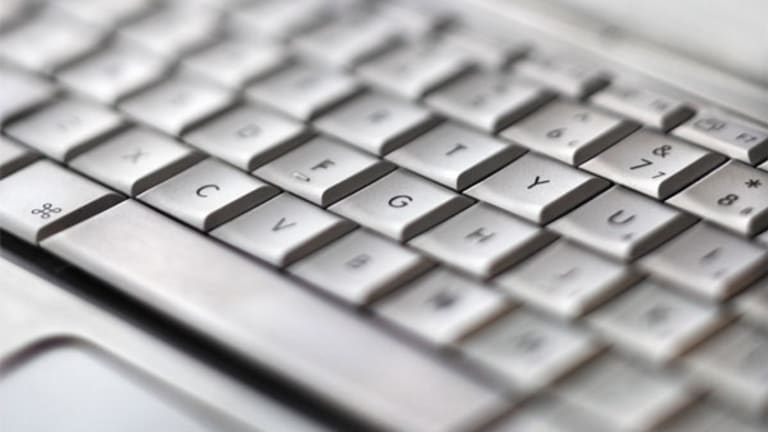 Apple's iPhone 5 Dials Up Early Success (Update 1)
Analysts are getting more and more bullish on the smartphone maker.
This story has been updated with Sterne Agee's latest estimates for December quarter iPhone 5 sales
NEW YORK (
) --
Apple's
(AAPL) - Get Apple Inc. Report
new iPhone 5 won plaudits from analysts and investors alike when the device was
at an event in San Francisco last week, laying the foundations for a record debut weekend.
Early on Monday, the Cupertino, Calif.-based firm
that the iPhone 5 had shattered the previous pre-order record set by the iPhone 4S. Apple's iPhone 5 pre-orders topped 2 million in the first 24 hours that the phone was available, double the number for the iPhone 4S.
AT&T
also described the iPhone 5 as its
iPhone ever in a statement released on Monday.
Massive pent-up demand, coupled with overwhelmingly positive reviews of the new phone, suggest that Apple's on to a massive winner with the iPhone 5.
Brian Marshall, an analyst at ISI Group, told
TheStreet
that he was impressed with the new iPhone when he picked it up for the first time at Apple's launch last Wednesday.
"When you put that sucker in your hand, it's like, 'Wow!' " he said. "You have a 20% larger screen coupled with
an almost 20% thinner and 20% lighter
form factor -- typically, these things don't go together. It kind of reminds us of the first time we picked up an iPad."
Sterne Agee analyst Shaw Wu was also won over by the redesigned iPhone, particularly its 4-inch screen. "At first glance, it looks the same size as the iPhone 4S, but when you use it, particularly in landscape mode, it's clearly a bigger screen," he said.
In addition to its larger screen, aluminum redesign and new software capabilities, other key features of the iPhone 5 include its 4G LTE capabilities and an A6 processor, which is both faster and smaller than its predecessor, the A5.
Marshall also sees Apple's promise to have the iPhone 5 in 100 countries and on 240 different carrier networks by the end of the year as a major advantage. By way of comparison, when Apple launched the iPhone 4S last October, the company said that it would have the phone in more than 70 countries by the end of 2011.
Apple's iPhone 5 rollout is noteworthy given recent rumors of supply challenges for the phone's new
, which integrates touch sensors into the LCD, effectively eliminating one layer of the phone.
"What you can infer from the comments is that they feel very comfortable with supply," said Marshall. "They would not have made these aggressive comments if they didn't feel good about the supply of these in-cell screens."
Whereas the display on prior iPhones consisted of three layers -- cover glass, a touchscreen substrate and the LCD display -- Apple has successfully collapsed the touchscreen substrate into the glass to make the phone lighter.
Wu, however, said there's some concern in the Apple supplier community about their ability to build enough in-cell screens. "It's because the demand is overwhelming,
but it's a good problem to have," he said. "If you ask
Research In Motion
(RIMM)
or
Nokia
, they would love to have that problem."
Wu, who expects Apple to sell a record 46.5 million iPhones in the December quarter, expects any in-cell supply issues to diminish early next year. The analyst had initially predicted December quarter sales of 45 million, a figure he raised to 46 million, before raising it again.
Craig Gentry, executive vice president and chief investment strategist of Apple investor Destination Wealth Management, told
TheStreet
that the level of interest in the iPhone 5 launch was unprecedented.
"Our thesis heading into this was that it's going to be the biggest consumer electronics launch in history," he said. "We got that reinforced."
"I think it's going to move the dial
for Apple this quarter and it's going to be phenomenally successful for the next quarter," added Gentry, pointing to the recent trend of consumers
their iPhone purchases ahead of the new product.
Other Apple experts agree that the initial iPhone 5 landscape looks positive. In a note released on Monday, Canaccord Genuity analyst predicted iPhone 5 sales between 9 million and 10 million by Sept. 29, above his prior forecast of 6 million sales of the device.
Apple shares rose 0.8% to $696.63 on Monday.
--Written by James Rogers in New York.
>To submit a news tip, send an email to:
.
Check out our new tech blog,
Tech Trends
. Follow TheStreet Tech