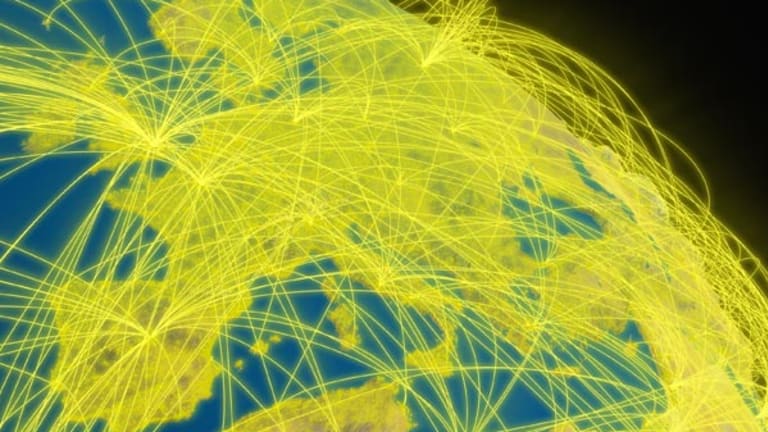 Apple's Got Some Soft Spots
Apple is on a roll, but a few potholes may lie in its path.
NEW YORK (
) --
Apple
(AAPL) - Get Apple Inc. Report
is on a roll, but a few potholes may lie in its path.
Investors and analysts have some trepidation about how shares of the Mac maker will respond when it reports its fiscal fourth-quarter results after the bell Monday. The concerns focus on whether Apple's presumably strong performance will be good enough to hide any flaws.
Apple's iPhone has been a smashing success, gaining new customers in new countries all year. Analysts predict that Apple sold 7 million iPhones in the quarter. And Macs continued to sell well, enjoying a big back-to-school push, say analysts, who figure Apple sold 2.8 million computers in the quarter.
High Apple Expectations
The humming sales engine has set Apple apart from sputtering tech players like
Nokia
,
Research In Motion
(RIMM)
and
Palm
(PALM)
, which have encountered challenges lately.
Apple shares are up 121% this year as the momentum continues.
But some bulls urge caution going into the earnings report.
"Given the lofty expectations for Apples fourth quarter earnings, we see prospects for a slight pull back in AAPL shares post results," Thomas Wiesel analyst Doug Reid, wrote in a research note Wednesday. Reid has a buy rating on the stock.
Analysts expect Apple to post an adjusted profit, excluding one-time items, of $1.42 a share on sales of $9.2 billion in the quarter ended last month, according to Yahoo! Finance.
Potential hiccups include supply constraints with the iPhone. Nokia blamed a shortage of parts for some of its smartphone woes in its most recent
. And multiple players, such as
Motorola
(MOT)
,
Palm
(PALM)
Samsung
and
Research In Motion
(RIMM)
, are tapping many of the same supply sources for their own smartphone assemblies.
Another concern is margins. In the past two years, Apple has seen gross margins shrink to the mid 30% range from the high 30% levels as it expands into larger markets.
Apple also faces pressure from telco partners like
AT&T
, which would clearly like to subsidize less of the cost of its customers' iPhones. These payments from AT&T to Apple for each phone are estimated to be as much as $450 and have been a
heavy burden
on Ma Bell's profits. Apple's hefty proceeds from iPhone sales could get slimmed if the subsidies shrink.
Any minor wrinkle could mar Apple's earnings report and threaten its winning streak. Apple's profits have usually beaten Wall Street estimates by 21% going back four quarters, notes Wiesel's Doug Reid.
On average, Reid notes, the upside surprises have helped boost Apple's stock price 3.8% each time.
Better than perfect is a tough act to produce.