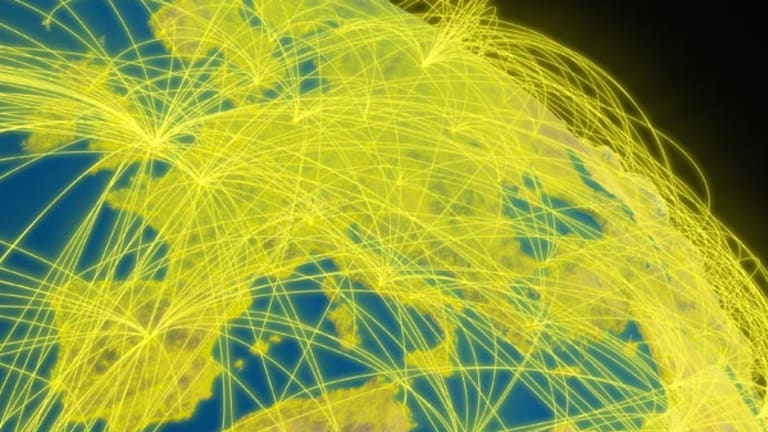 Apple's Earnings Are in the Past -- Look Forward
Apple's peerless quarter served as a tool of distraction for most media outlets.
NEW YORK (
) --
Apple's
(AAPL) - Get Report
peerless quarter apparently served as a tool of distraction. Though it is standard operating procedure for media outlets to speak about a company's estimates for the current quarter in depth, several major media outlets just plain forgot or passed along half-stated thoughts.
The New York Times
(NYT) - Get Report
, for example, ran a lengthy story on Apple's earnings entitled "Apple's Profit Doubles on Holiday iPhone 4S Sales." They spoke about the jacked-up sales on iPhones and iPads--even took time to total up sales of the devices since their inceptions, pointing out that neither were around 5 years ago, but today account for 72 percent of the company's revenue.
Yet in all the wild acclaim, this is all they deigned to say about the current quarter: "Apple said it expects to report earnings of $8.50 a share and revenue of about $32.5 billion during the fiscal second quarter."
This is a remarkable oversight. Stocks are anticipatory mechanisms. Forward-looking estimates are an essential. For Apple, though, that truism is even truer. Apple has a history of downplaying expectations. Did they here? Were these numbers the product of an increase? Or decrease? Has their practice of sandbagging estimates changed since the death of Steve Jobs, or no?
You wouldn't know it from reading The New York Times. They were so distracted by the fireworks of Apple's blowout first quarter results that they forgot to ask--let alone answer--these essential questions about the future.
The Wall Street Journal reminded traders that Apple is normally conservative in their estimates before laying out the scale of increase for the current quarter: "Apple said it expects fiscal second-quarter earnings of about $8.50 a share on revenue of about $32.5 billion, above analyst estimates of profit of $8.04 a share on $32.1 billion in revenue."
That was it, though, and did not go far enough. Barron's did well to point out that second quarter revenue estimates are, despite all the strength, still down on a sequential basis. There are reasons (including an extra week in the December quarter) but when you delve deeper than most of the media, you'll see that, in spite of it all, Apple is still probably playing it a bit safe.
At the time of publication, Fuchs had no positions in any of the stocks mentioned in this column.
Marek Fuchs was a stockbroker for Shearson Lehman Brothers and a money manager before becoming a journalist who wrote The New York Times' "County Lines" column for six years. He also did back-up beat coverage of The New York Knicks for the paper's Sports section for two seasons and covered other professional and collegiate sports. He has contributed frequently to many of the Times' other sections, including National, Metro, Escapes, Style, Real Estate, Arts & Leisure, Travel, Money & Business, Circuits and the Op-Ed Page.
For his "Business Press Maven" column on how business and finance are covered by the media, Fuchs was named best business journalist critic in the nation by the Talking Biz website at The University of North Carolina School of Journalism and Mass Communication. Fuchs is a frequent speaker on the business media, in venues ranging from National Public Radio to the annual conference of the Society of American Business Editors and Writers.
Fuchs appreciates your feedback;
to send him an email.