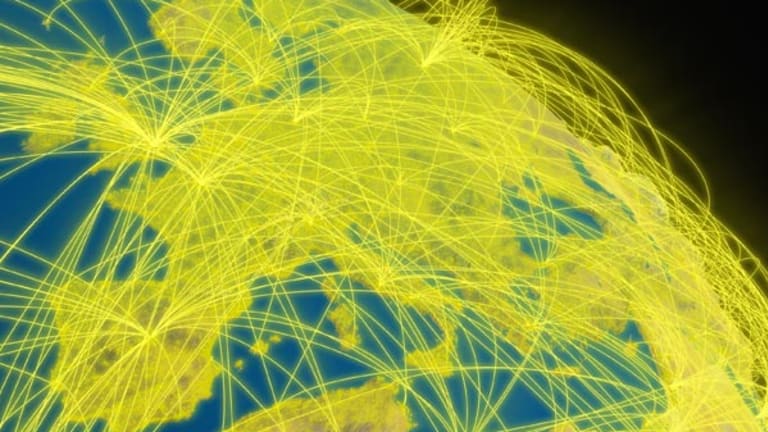 Apple's Digital Living Room Play: Tech Rumor
Apple TV may be in for an imminent refresh, says an analyst, as TV looms large in Cupertino.
Apple TV may be in for an imminent refresh, says an analyst, as TV looms large in Cupertino.
Updated with Apple's response to TheStreet.com's request for comment
CUPERTINO, Calif. -- (
) --
Apple
(AAPL) - Get Report
may be about to boost its presence in the home with an overhaul of its
Apple TV
offering, and is also rumored to be entering the TV hardware business.
In a note released this week, Piper Jaffray analyst Gene Munster says that Apple may launch a new version of the Apple TV product within "the next several months." This is likely to include a monthly subscription to iTunes TV shows or TV recording features such as DVR, he added.
"We believe Apple is exploring a subscription-based offering for its TV content in iTunes," he wrote. "Apple could leverage its deep library of content with many network and cable channel content owners to provide unlimited access to a sub-library of its TV shows for a standard monthly fee."
Launched in 2007, the
Apple TV
wireless device lets users play iTunes content on their TVs. Touted by the Cupertino, Calif.-based firm as a "DVD player for the Internet age," the technology has nonetheless had a relatively low profile within the Apple empire.
During the company's first-quarter conference call earlier this year, for example, Apple COO Tim Cook described Apple TV as still a "hobby," but vowed that this will change.
"It is clear that the movie rental business has really helped Apple TV and there are more and more customers that want to try it," he explained, adding that unit sales were up almost three times compared to the prior year's quarter. "We're going to continue to invest in it, because we fundamentally believe there is something there for us in the future."
Longer term, Piper Jaffray's Munster expects Apple to design a connected television over the next two years, which could make its debut in 2011. With both DVR and home media functionality built in, recorded shows could sync up with Macs, iPods and iPhones over a wireless network, he explained.
"The device would push Apple further into the digital living room with interactive TV, music, movie, and gaming features," explained the analyst. "Such a device would command a premium among a competitive field of budget TVs."
In the near term, however, attention appears to be focused on more mainstream Apple technologies such as iPod and iTunes, although
rumors continue to swirl around the company.
There have already been unconfirmed rumors that Apple is planning a
for Sept. 9, although most of the chatter has related to
music
rather than TV.
Apple, which competes with
Research In Motion
(RIMM)
in smartphones, and
Hewlett-Packard
(HPQ) - Get Report
in personal computers, declined to comment when contacted by
TheStreet.com
.
-- Written by James Rogers in New York