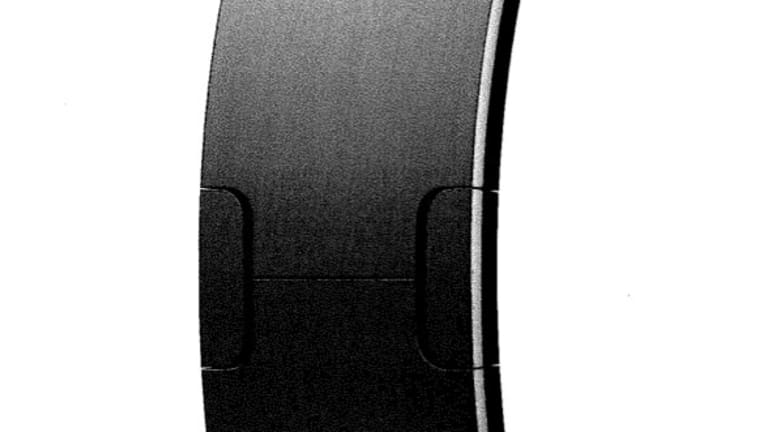 Apple Watch Sales Start Strong, Almost 1 Million Buyers Order on Day One
Ship times for Apple's newest product have been pushed back to June because demand for Apple Watch far exceeds supply.
SAN DIEGO (TheStreet) -- Apple (AAPL) - Get Apple Inc. (AAPL) Report had a busy weekend with roughly 957,000 people ordering the company's coming-soon Apple Watch device on Friday, the day it was made available for pre-order, according to third-party data from Slice Intelligence.
Apple Watch shoppers purchased an average of 1.3 watches per order and spent an average of $503.83 per watch, said Slice Intelligence, which looks at consumers' e-receipt data. A majority of buyers, or 62%, opted for the cheapest version of the watch, Apple Watch Sport, though 71% picked up the larger 42-mm case size.
Apple shares were trading up a fraction at $127.25 Monday, up 15% for the year to date.
Slice Intelligence is the research arm of Slice, a consumer application for tracking online purchases. To arrive at these numbers, Slice Intelligence analyzed aggregated and anonymized e-receipts from a panel of two million people, the company said.
Though unofficial, the data are the first real evidence available on the consumer appeal of Apple Watch, which analysts' have estimated will bring in between $1 billion and $7 billion in revenue during Apple's fiscal 2015 year, which ends in September. 
"In our view, Apple Watch has gotten off to a strong start with ... shipment times stretched out until June for most models in the U.S. market. Similar shipment times are also being shown in Hong Kong and China," Cantor Fitzgerald analyst Brian White wrote in a Monday note. The firm expects Apple to sell 20.6 million watches in its first year of availability.
"Although Apple generally experiences supply constraints with new product launches, we doubt the company was targeting shipment times stretching out into June so early in the pre-order process," White said.
Still, Apple will need more than a strong opening day before Apple Watch can be declared a bona fide hit. The company will need to work "aggressively" to make the watch a "cultural phenomenon," KeyBanc Capital Markets analyst Edward Yruma wrote in the firm's Monday note.
Yruma, like White, believes pre-orders are off to a strong start and that Apple will sell all of its production volume for at least the next three months. But the firm's first-quarter consumer technology survey suggests there's a bit of societal stigma associated with Apple's newest product.
Some 45% of respondents said they would think a person wearing an Apple Watch is "trying too hard." That compares to just 4% of respondents who answered "cool" and 2% who answered "fashionable."