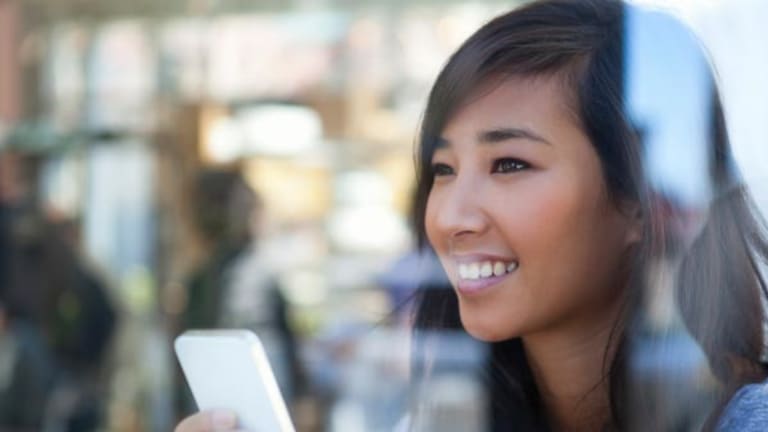 Apple Virus News Stale, but Bloggers Still Bit
Contrary to reports, there's no subtle shift in the company's Mac security strategy, but try telling that to the blogosphere.
Contrary to reports, there's no subtle shift in the company's Mac security strategy, but try telling that to the blogosphere.
Apple
(AAPL) - Get Report
's ability to create a media storm out of nothing was proved again Tuesday after a slew of press reports claimed that the company was overhauling its Mac security strategy.
The brouhaha followed the recent appearance of a note on the Apple Web site urging users to deploy anti-virus software for the Mac operating system. News outlets pounced on the note as evidence of a subtle change in Apple's Mac strategy, contending that the company is quietly changing its security message.
The note advocates the use of "multiple antivirus utilities so that virus programmers have more than one application to circumvent." Apple goes on to recommend three anti-virus software products:
Intego
's VirusBarrier X5,
Symantec
(SYMC) - Get Report
Norton Anti-Virus 11 for Macintosh, and
McAfee
(MFE)
VirusScan for Mac.
While thousands of viruses have targeted
Microsoft
's
(MSFT) - Get Report
Windows, Apple has always plugged the Mac OS as a much more robust operating system, hence the frenzy surrounding the anti-virus note. The "Get a Mac" section of the company's Web site, for example, heralds the Mac OS's ability to "resist most viruses," something that featured prominently in the firm's PC-bashing TV ad campaign.
The reality, however, is somewhat more prosaic, and Apple's note was an updated version of a similar anti-virus message that appeared on its Web site in mid-2007. Apple simply added newer versions of Intego, Symantec and McAfee's software in its most recent note.
The "Get a Mac" FAQ section on Apple's Web site also explains that "no computer connected to the Internet is 100% immune to viruses and spyware."
The media hype surrounding the "discovery" of Apple's anti-virus note nonetheless highlights the intense level interest in the company, not to mention the Mac's almost iconic status.
"That small pebble dropped by Apple has turned into a tidal-wave of commentary," wrote Graham Cluley, an analyst at Internet security specialist
Sophos
in a blog Tuesday, referring to the media frenzy surrounding the anti-virus note.
Despite the relatively few threats against the Mac OS, Apple customers are still potential targets for cyber-criminals, according to Cluley, who urged users to follow the company's recommendations.
"Wearing a dark polo-neck sweater and drinking cappuccino does not make you any less susceptible to social engineering tricks than Windows users," he explained. "Even though the problem isn't as big as the Windows
security problem, your data, your identity, your Mac computer is too valuable to put at risk by not protecting it with anti-virus software."
Earlier this year some 93% of users polled by Sophos said that Macs were likely to be future targets for cyber-criminals. This followed the discovery of Mac-based malware in late 2007, which could have opened users up to the threat of identity theft. More recently, a Mac OS X tool was discovered, enabling hackers to create back-door "Trojans," giving them control over Macs. Apple has also fixed vulnerabilities in its Safari Web browser.
One reason for increasing Mac OS threats could be the simple fact that Apple is enjoying strong Mac growth at a time of
for traditional PCs. Apple sold
2.6 million Macs
during its recent fourth quarter, representing revenue growth of 17%, although this was slightly below consensus expectations of 2.7 million.