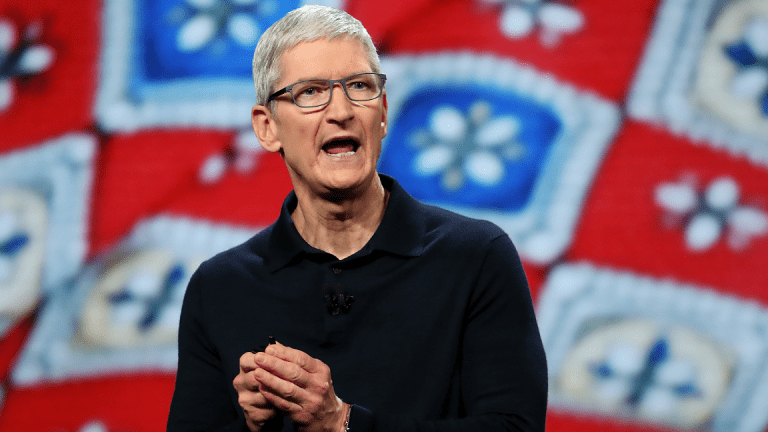 Apple to Spend $1 Billion on New Campus in Austin, Texas
The new Austin campus is part of a $350-billion, five-year plan to invest in the U.S.
Apple (AAPL) - Get Report is investing $1 billion to build a new campus in Austin, Texas, the company announced on Thursday.
In addition to a new North Austin campus, the tech giant said it plans to establish new sites in Seattle, San Diego and Culver City, Calif., and expand operations in cities across the United States, including Pittsburgh, New York and Boulder, Colo., over the next three years.
"Talent, creativity and tomorrow's breakthrough ideas aren't limited by region or ZIP code, and with this new expansion, we're redoubling our commitment to cultivating the high-tech sector and workforce nationwide," Apple CEO Tim Cook said in a press release.
In January, Apple announced it would invest $350 billion over five years in U.S. direct employment, investment in domestic suppliers and fueling its fast-growing app economy stateside. The investment would add 20,000 jobs by 2023, and prompted President Trump to boast that the moves were a direct result of GOP-sponsored tax reform.
Apple already employs 90,000 people across all 50 states and so far this year the company has added 6,000 jobs in a tight U.S. labor market. The company's ecosystem supports about two million jobs nationwide.
E-commerce giant Amazon (AMZN) - Get Report recently chose Arlington, Va., and Long Island City, N.Y., as the locations for its two new North American headquarters, with pledges to generate more than 25,000 new full-time jobs and spend more than $2.5 billion in each city.
Apple's new 133-acre campus Austin campus will initially accommodate 5,000 additional employees with the capacity to grow to 15,000. It will include 50 acres of preserved open space and facilities will be powered by 100 percent renewable energy, like many Apple facilities worldwide.
Jobs created at the new campus will be in engineering, research and development, operations, finance, sales and customer support and more. Austin already has the largest population of Apple employees outside its Cupertino headquarters, accommodating 6,200 employees, and the company has had a presence there for 25 years.
The campus will be located less than a mile from Apple's other facilities in the area and is expected to make Apple the largest private employer in Austin.
U.S. News & World Report ranks Austin No. 1 on its list of best place to live in the United States. The unemployment rate in Austin and surrounding area is lower than the national average, currently at 3.2%, and average income is slightly above the national average, at about $50,830.