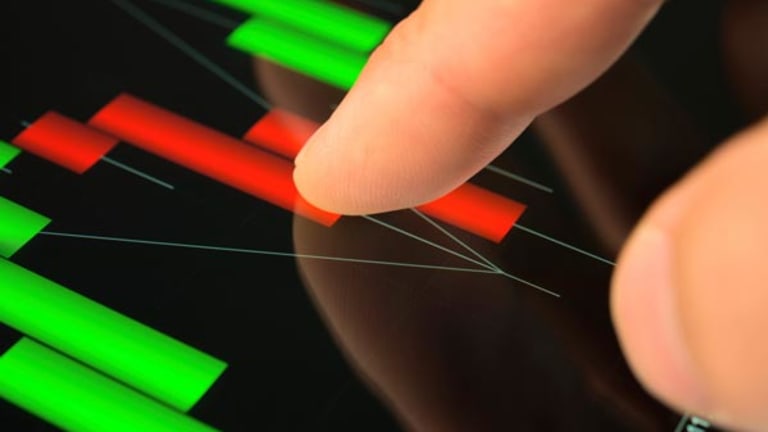 Apple Tablet Geared as Kindle Killer
Is Apple's momentous Tablet a category-killer or merely a Kindle copycat?
Updated for stock-price movement
NEW YORK (
) -- With the
Amazon
(AMZN) - Get Free Report
Kindle in its sights,
Apple
(AAPL) - Get Free Report
has finally pulled the trigger on its
.
Apple has plans to start production of its 10-inch touchscreen e-book, and the first model is due to arrive as early as March, according to Oppenheimer analyst Yair Reiner, citing information from suppliers. This report confirms earlier
rumors that suppliers were gearing up for a February kickoff of the
.
Apple has also been working on terms with publishers that would split the revenue of electronic book sales by a 30/70 ratio, with book companies getting the larger cut, writes Reiner. The terms would be a departure from the even split that Amazon shares with publishers.
The Tablet, or iPad, has
of enthusiasts and
among gadget fans and investors for more than a year as they eagerly await a new blockbuster device from Apple.
Tablet-sized e-readers are a growing niche among players like
Sony
undefined
and
Barnes and Noble
(BKS) - Get Free Report
. But Apple fans may find a me-too e-book a bit beneath the vaunted standards of a Steve Jobs-driven project.
Apple has been working on the iPad for two years. CEO Jobs has reportedly taken a personal interest in the product, finding early versions unsuitable for release. The product's lengthy road to launch
and rumors of a possible partnership with Verizon
have raised expectations that Apple may finally have a breakthrough product that could build on the success of the iPhone and the Mac computer line.
The introduction of a humble -- but no doubt expensive -- e-book would certainly fit Apple's history of arriving late to a category with a product that improves on existing designs.
The launch of a single e-reader would run contrary to recent speculation that Apple is
, with
one model in the $2,000 price range
that boasts an organic light-emitting diode screen.
But Reiner says there's no sign of a new screen technology on the horizon. "I haven't picked up any credible indications on near-term plans to incorporate OLED," he said.
The relative success of Amazon's Kindle helps prove that consumers will buy a mid-sized device -- bigger than a phone yet smaller than a netbook -- for specialized programs like e-books. But the challenge for dedicated devices like e-readers and GPS gadgets has always been the likelihood of their core applications finding their way to mini-laptops and smartphones, diluting the need for a separate device.
Apple is arranging to have its tablet production capacity at one million units a month, Reiner writes. If true, that's an ambitious target for Apple, given that market leader Kindle is nowhere near that pace. Amazon doesn't disclose the number of Kindles sold, but Forrester Research estimates that 3 million Kindles will be sold this year.
Apple shares are down 7% in the past month as investors fret over where the gadget shop will find new growth areas. The iPhone has been Apple's biggest sales driver, but as
TheStreet
reported last month,
the hot phone may cool off a bit
if the company partners with
Deutsche Telekom's
(DT) - Get Free Report
T-Mobile
instead of
Verizon
(VZ) - Get Free Report
, the nation's largest wireless carrier.
The Apple e-book news helped bump up the stock 2.10% to $193.86 Wednesday afternoon.
-- Reported by Scott Moritz in New York