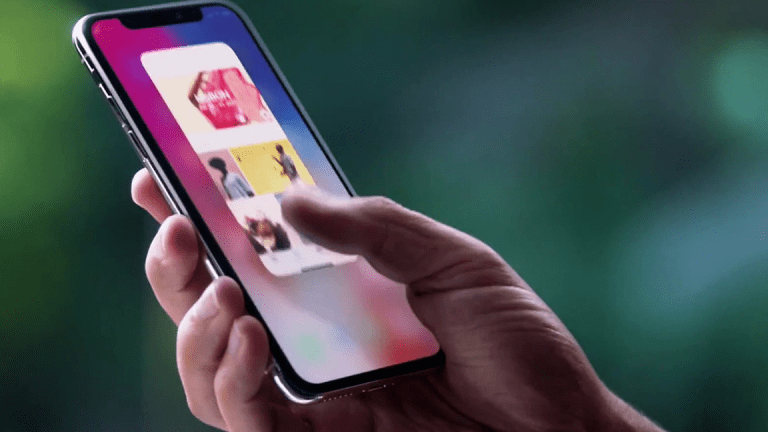 Apple Supplier AMS Stock Surges After Sales Lift Linked to iPhone Demand
Apple supplier AMS rises the most in nearly a year after better-than-expected sales "driven by a range of revenue pipeline opportunities in smartphone and consumer applications."
AMS AG (AMSSY) , an Austrian supplier of optical sensors for Apple Inc.'s (AAPL) - Get Report iPhone, was the outstanding performer on European markets Monday after it lifted its 2019 revenue forecasts following stronger-than-expected full year sales that could signal solid iPhone demand.
AMS said its 2017 revenue more than doubled to €1.06 billion and that it would lift its 2016 to 2019 compound annual sales growth rate to 60% from 40%, an upgrade that was "particularly driven by a range of revenue pipeline opportunities in smartphone and consumer applications". It also said it sees 2019 revenues of €2.2 billion ahead of its Feb. 6 earnings report. 
AMS shares surged more than 18% in Monday trading, the most since April 2017, to change hands at €90.48 each and take their six-month gain for 31.35%.
Curiously, the figures follow a recent downgrade for the stock from JPMorgan, which lowered its rating to neutral from overweight last week and said that weakness in orders for Apple's flagship iPhone X would likely persist into the second half of the year.
Apple shares, meanwhile, were marked 0.3% lower in pre-market trading, indicating an opening bell price of $170.99 each, ahead of its first quarter earnings release Thursday and a Monday report from Japan's Nikkei business newspaper that the tech giant will cut is iPhone X production target in half -- to 20 million -- for its fiscal second quarter which began in January.
In its last earnings report, published in October, Action Alerts Plus holding Apple forecast sales of between $84 billion and $87 billion for the three months ending in December, the first quarter of its 2018 fiscal year, a figure that came in at the high end of analysts' forecasts and put to rest speculation of production bottleneck and technical snags related to the much-anticipated launch of its iPhone X.
Apple also said shifted 46.7 million iPhones over the quarter that ended in September, the company said, topping Street forecasts of 46.4 million, although average selling prices slipped to $618, continuing a declining trend. Still, net income rose 18.8% to $10.71 billion and expects is gross margins for the first quarter to improve by 5 basis points to 38.5%
Atlantic Equities analyst James Cordwell lowered his rating on Apple to neutral from overweight last week, but kept his price target at $190 a share, noting that while the December quarter showed robust iPhone X demand, that momentum may not persist into 2018.
"We believe a major component of the likely strength in the December quarter versus consensus is the fact that iPhone X supply improved much more quickly than we (and the Street) had anticipated," Cordwell wrote. ""This better than anticipated supply means that a greater proportion of demand was able to be served in the December quarter, leaving March quarter expectations (which were predicated on significant pent-up demand) for ~20% iPhone unit growth now looking somewhat aggressive (~20% iPhone unit growth)."
More of What's Trending on TheStreet: