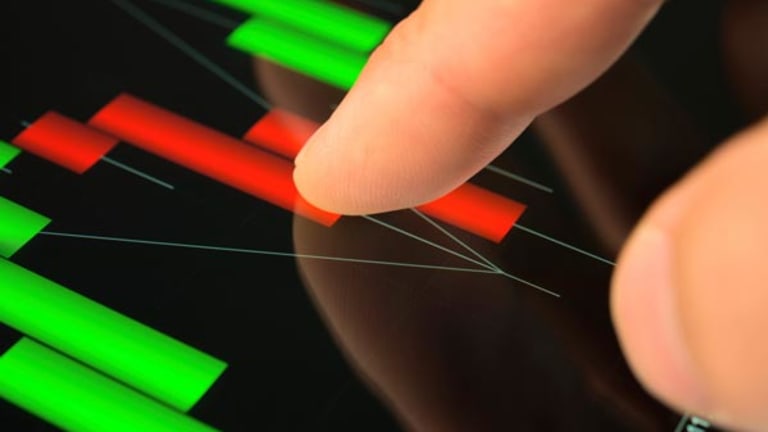 Apple Stands Firm: 'We're Not Perfect'
Steve Jobs finally takes the stage to talk about what went wrong with the new iPhone 4.
Steve Jobs finally takes the stage to talk about what went wrong with the new iPhone 4.
NEW YORK (
) --
Apple
(AAPL) - Get Report
will offer free bumpers and refunds to unhappy iPhone customers.
People looking for a product recall, a fix or even a contrite acceptance of responsibility at the company's invitiation-only press conference were greeted instead with more defensiveness from CEO Steve Jobs.
When asked if he was willing to make an apology to investors, Jobs said: "You know we hear from customers who love this phone and have a great experience with it, and we're doing a lot to help them with any issues they're seeing. To investors, you know, you invest in the company we are, so if the stock goes down $5 ... I don't think I owe them an apology."
Apple said it received almost no direct complaints about the iPhone 4, proving to Apple perhaps that the so-called problem has been blown out of proportion.
Jobs opened the show somewhat humbly saying: "We're not perfect. Phones aren't perfect. We know that, you know that," he said, according to
gdgt
live blogger Ryan Block.
But soon after, Jobs dove into the antenna problems common to other phones including
Research In Motion's
(RIMM)
BlackBerry and the
HTC
Eris, both phones that run on
AT&T's
(T) - Get Report
network. Other phones share the problem says Jobs adding: "We haven't figured out our way around the laws of physics, yet."
The antenna woes haven't exactly helped Apple's stock, which are now down 11% from its all-time high of $279 just a month ago. What started as an antenna curiosity on the day the iPhone 4 went on sale soon grew to an annoyance as more people and bloggers caught on to the story.
Apple attempted to deflect the issue from day one. Initially the company said the
the way people hold phones, while pointing out that all phones have some signal reception peculiarities.
The problem didn't go away though, and Apple attempted to change the focus when it said it discovered a problem with its signal strength meters. But if anything, people saw that as a sign that Apple was not prepared to address the antenna design flaw head on.
Then on Monday,
Consumer Reports
issued a review that withheld a recommendation of the iPhone. In an otherwise glowing assessment,
Consumer Reports
, demanded that Apple "come up with a permanent -- and free -- fix for the antenna problem."
As
TheStreet
reported Thursday,
Apple has told its manufacturers
to alter the iPhone production process to include an internal component that will insulate the defective antenna connection, according to Rodman Renshaw analyst Ashok Kumar.
The "fix" raised questions of whether Apple is merely applying a Band-Aid to a serious hardware flaw. But perhaps an even larger issue for Apple was how the company will get the fix to more than 3 million iPhones already out the door.
The production and iPhone sales interruption could cost Apple as much as $1.8 billion in lost iPhone revenue for the quarter, an 11% shortfall, RBS analyst Mike Abramsky, who wrote about a worst case scenario in a note Thursday. On the bottom line, Abramsky estimates the impact would translate to about 40 cents a share less than the $3.80 profit analysts are looking for in Apple's fourth quarter, says Abramsky.
--Written by Scott Moritz in New York.