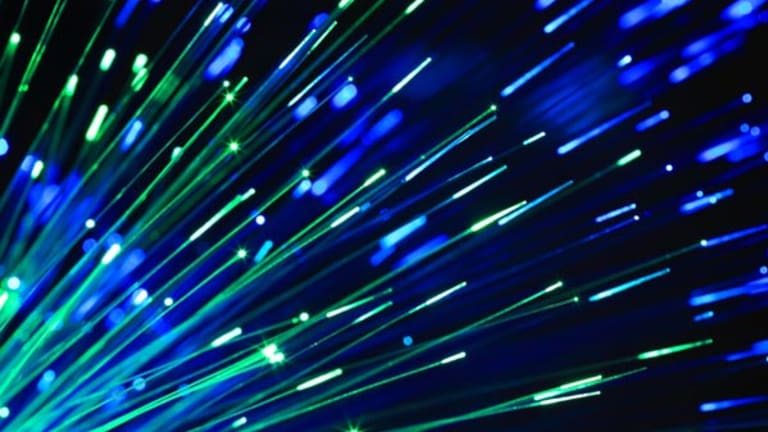 Apple Snow Leopard: Spotted in Stores This Week
Mac maker Apple has pushed its new operating system software launch forward.
Mac maker Apple has pushed its new operating system software launch forward.
Updated with closing stock price
CUPERTINO, Calif. (
) --
Apple
(AAPL) - Get Report
will unveil the latest version of its Mac operating system, Snow Leopard, later this week, as the tech giant searches for a software revenue boost.
Like the elusive feline with which it shares its name, Snow Leopard has kept well hidden for the last few months, prompting plenty of speculation about the technology's debut.
Apple had been expected to launch version 10.6 of its Mac OS X sometime in the fall, possibly in
September
, but is clearly looking to racking up additional software revenue as early as possible.
"Snow Leopard builds on our most successful operating system ever and we're happy to get it to users earlier than expected," said Bertrand Serlet, Apple's vice president of software engineering, in a note released Monday before market.
There, is of course, method to Apple's madness. By moving its launch forward, the tech leviathan can grab the tail end of the lucrative back-to-school season, and also steal a march on
Microsoft
(MSFT) - Get Report
, which launches Windows 7 on Oct. 22.
Snow Leopard will now ship on Aug. 28, with a single-user upgrade priced at $29 and a five-user Family Pack that costs $49. A server version of the technology will also make its debut on Friday, priced at $499 for unlimited client licensees.
Touted by Apple as much faster, more robust, and half the size of the existing OS X Leopard, the new versions of the software also have built-in support for
Microsoft
Exchange Server 2007.
True to form, Apple blew past analysts' estimates in its third-quarter results earlier this year, boosted by
Mac and iPhone sales. Mac revenue, however, declined 8% year over year as people bought cheaper models, so it makes sense for Apple to bolster its software sales with relatively cheap upgrades.
Microsoft's Windows 7, in contrast, is priced from $119.99 to $219.99, and the early signs suggest that Apple's many Mac zealots are eager to get their hands on Snow Leopard.
The $29 version and the $49 versions of the technology are Nos. 2 and 3, respectively, on
Amazon's
(AMZN) - Get Report
software sales chart, thanks to heavy pre-ordering, and have featured prominently on the list in recent weeks.
As ever, rumors and speculation continue to swirl around the secretive firm's product portfolio, although talk of an early Snow Leopard launch has gained momentum in recent weeks.
Apple, which is rumored to be planning an overhaul of its
offering, is also said to be working on a form of
technology.
Speculation has been mounting that the company will hold one of its
Sept. 9 in San Francisco, possibly to make a major music announcement.
Shares of the iPod and iPhone maker fell 0.09%, to $169.06 Monday, while the Nasdaq fell 0.14%.