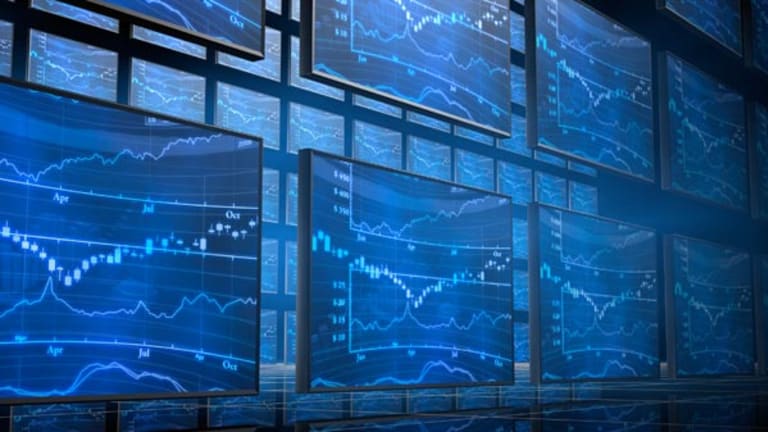 Apple Snow Leopard Sales Purring: NPD
The Snow Leopard operating system has leapt out of the gate, says NPD Group.
The Snow Leopard operating system has leapt out of the gate, says NPD Group.
Updates stock price
PORT WASHINGTON, N.Y., (
) --
Apple's
new
Snow Leopard
operating system is flying off the shelves, according to figures from
NPD Group
, which says that sales have been robust since its Aug. 28
.
The tech bellwether has easily eclipsed the launches of Snow Leopard's
predecessors
, Leopard and Tiger, says the research firm. During the first two weeks post-launch, initial sales have been double that of Leopard and four times that of Tiger, according to NPD.
Snow Leopard's momentum extended beyond the initial first-week purchasing rush, NPD says. Sales only declined about 25% from week one to week two, while Leopard and Tiger fell more than 60% after their respective launches.
Touting
Snow Leopard as faster, more robust and half the size of OS X Leopard, Apple shrewdly brought the launch forward to capitalize on the back-to-school season. The consumer tech giant also slashed its pricing compared to the earlier version of its Mac software. With a single-user upgrade priced at $29 and a five-user Family Pack that costs $49, the company is attempting to combat declining hardware revenue.
"With pricing reduced by more than $100 for both the single-user and five-user pack versus Leopard pricing, Apple has clearly demonstrated that aggressive pricing policies in this economic environment generate an outstanding customer response," said Stephen Baker, vice president of NPD's industry analysis, in a statement.
In its third quarter, Apple's Mac revenue declined 8% year over year as people bought cheaper models, so it makes sense for Apple to bolster its software sales with relatively cheap upgrades.
The Cupertino, Calif.-based firm, which
competes
with
Hewlett-Packard
(HPQ) - Get Report
,
Dell
(DELL) - Get Report
and
Microsoft
(MSFT) - Get Report
, has also launched a server version of Snow Leopard, priced at $499 for unlimited client licensees.
Shares of Apple, which is expected to launch a
device early next year, rose roughly 4% to $185.47 Thursday, while the Nasdaq fell 0.4%.