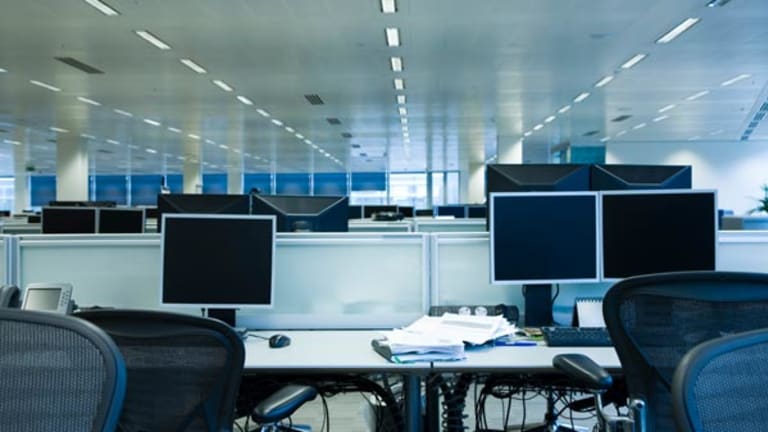 Apple Shareholders Want Succession Plan
With Steve Jobs out on his third medical leave, Apple's succession plan will be a key issue at the company's annual shareholders meeting Wednesday.
CUPERTINO, Calif. (
) -- With Steve Jobs out on his
,
Apple's
(AAPL) - Get Apple Inc. Report
succession plan will be a key issue at the company's annual shareholders' meeting on Wednesday.
Last month, in a regulatory filing, Apple confirmed that shareholders will vote on a proposal for amending the company's corporate governance guidelines around succession planning. The shareholder proposal, it said, would require the company to "adopt and disclose" a written CEO succession planning policy.
Apple's succession plan is set to be a key talking point at the company's shareholder meeting.
Apple explained that the Central Laborers' Pension Fund, which owns more than 11,000 of the company's shares, intends to submit the proposal for a "detailed" plan on Wednesday. This would require Apple to begin non-emergency succession planning at least 3 years before an expected transition, and also maintain an annually reviewed emergency succession plan. The Fund is also calling on the Apple board to identify and develop internal candidates, as well as producing an annual report to shareholders on its plan.
Apple, according to the Fund, should develop criteria for the CEO position that will reflect its business strategy and use a formal assessment process to evaluate candidates.
Apple's board, however, will recommend that shareholders vote against the proposal, claiming that it would publicize the tech bellwether's confidential objectives and plans. "Giving competitors access to this information is not in the best interest of the company or its shareholders," it said, adding that it already has an annual review of succession planning for senior management in place.
"
The proposal attempts to micro-manage and constrain the actions of the Board," said Apple in the filing. "In practice, the Board and the management of the company are best equipped to carry out succession planning, as well as to handle day-to-day hiring, promotion and termination decisions."
, however, reports that Institutional Shareholder Services, an influential advisory firm, has come out in favor of the Fund's proposal.
Apple co-founder Steve Jobs is widely credited with saving the company during the 1990s and has played a pivotal role in the development of category-leading products like the iPod, iPhone and iPad. Last month, however, the iconic Apple chief announced another leave of absence for unspecified medical reasons. In Jobs' absence, Apple
will handle the company's day-to-day running.
Cook is
. He took the company's reins on two prior occasions; for two months in 2004 when Jobs was receiving treatment for pancreatic cancer, and again for six months in 2009.
Widely regarded as
with an intimate knowledge of Apple, the COO enjoys status as a capable lieutenant.
"We believe investors would embrace Tim Cook in any potential succession plan," wrote Goldman Sachs analyst Bill Shope in a note released last month. "Many investors became comfortable with Tim Cook as the permanent CEO during Jobs' 2009 medical leave."
Nonetheless, Jobs' health remains a source of ongoing media fascination, although the Apple chief made a rare public appearance last week when he
with a host of other Silicon Valley heavyweights.
Apple, which recently posted impressive
, is also said to be gearing up for the imminent launch of the iPad 2, with reports surfacing that say it might debut at a March 2 event in San Francisco.
Shares of Apple fell $11.95 to close at $338.61 Tuesday, as the
--Written by James Rogers in New York.
>To follow the writer on Twitter, go to
http://twitter.com/jamesjrogers
.
>To submit a news tip, send an email to: