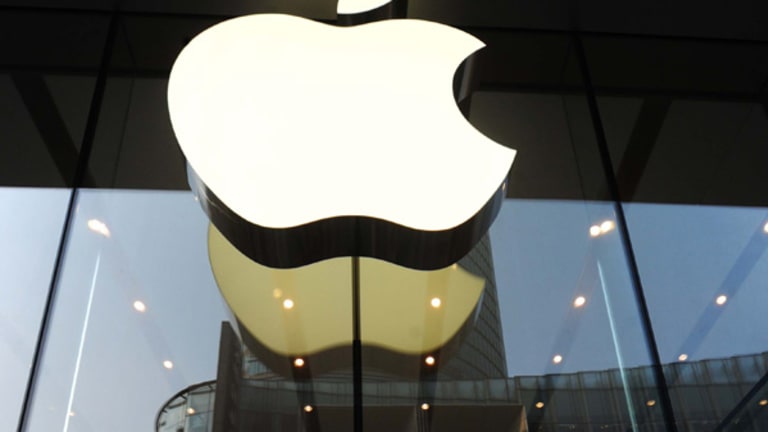 NEW YORK (
) - Details of
Apple's
(AAPL) - Get Apple Inc. (AAPL) Report
rumored iPad Mini remain shrouded in secrecy, although at least one analyst expects greats things from the device when it eventually hits the Chinese market.
"We have noticed the growing popularity of the Samsung Galaxy Note in China this year and we believe this trend will play into Apple's hands with the soon-to-be-launched iPad Mini," wrote Brian White, an analyst at Topeka Capital Markets, in a note released on Thursday. "While the Galaxy Note is also a smartphone, we believe the tablet capabilities are the main reason for purchase in China."
The Galaxy Note, a smartphone/mini tablet hybrid, has a 5.3-inch screen. Apple's iPad Mini is
to have a screen size of 7.85 inches, smaller than the current iPad's 9.7-inch screen.
Topeka's White, on a tour of China and Taiwan, predicts impressive demand for the smaller iPad. "Our conversations during our meetings and casual consumer interactions this week tells us that the iPad Mini will take off like wildfire in China," he wrote. "When we discuss the smaller form factor and lower price point, the body language tells us that Apple will finally be able to sell in volume an iPad product in mainland China and further participate in the ramp of China's mobile Internet."
The analyst notes that at an estimated price of $250 to $300, the iPad Mini would be priced at less than half the new Samsung Galaxy Note II in stores in Shenzen, China.
Like the features of the iPad Mini, nothing is known about the device's pricing, although there's speculation that it could be priced as low as $299 in the United States to make it competitive with other, smaller tablets. Almost a third of respondents to
TheStreet's
recent iPad Mini
, however, predicted that the device will be priced at $349, between the cost of an iPod Touch and an iPad 2.
Apple has enjoyed spectacular growth in China during recent years. The tech giant's revenue from Greater China, which includes Hong Kong and Taiwan, grew 48% year-over-year during its recent fiscal third quarter. Apple's revenue in the region, however, declined $2.2 billion to $5.7 billion sequentially, which it attributed to changes in channel inventory.
"We remain really confident about our plans and are very excited about our opportunity in China," noted Apple CEO Tim Cook, during Apple's third-quarter conference call.
Some analysts, however, have recently voiced their
over a potential backlash against U.S. firms in China following the recent House Intelligence Committee report on Chinese firms
Huawei
and
ZTE
.
After resolving a trademark issue, Apple launched its new iPad in China in July, four months after the device made its U.S. debut.
Rumors continue to swirl about the iPad Mini's launch, with multiple media reports suggesting that the device could appear later this month.
Apple shares were down 1.29% at $632.62 on Thursday. Shares of the Cupertino, Calif.-based firm have been weighed down recently by worries about supply chain issues and an iPhone estimate cut from analyst firm Piper Jaffray.
--
Written by James Rogers in New York
.
>To submit a news tip, send an email to:
.