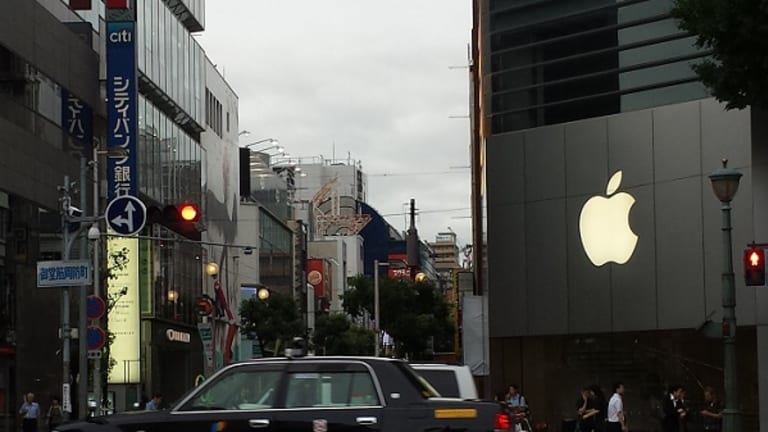 Apple Sends Out Invitations for Sept. 9 Event
Apple has just sent out invites for its upcoming Sept. 9 event, with the tagline 'Hey Siri, give us a hint.'
NEW YORK (TheStreet) -- Apple (AAPL) - Get Apple Inc. (AAPL) Report has just sent out invites for its upcoming Sept. 9 event, with the tagline "Hey Siri, give us a hint."
It's widely expected that the Cupertino, Calif.-based company will unveil the new version of its iPhone and potentially a new version of the the Apple TV set-top box as well.
When Siri is prompted with the "Siri, give us a hint" line, she has a few different responses.
"You'll have to wait until September 9. I bet you were one of those kids who snuck downstairs to open presents early, weren't you?"
"Why don't you check a rumors blog? That's what I do."
"You're cute when you're desperate for information."
"Well, I hear there's something big happening on September 9."
"What, you can't tell from my colorful wavey words."
"The only hint I can give you right now is a hint of lime. And that there's a big announcement on September 9."
In the company's most recent quarter, Apple sold 47.5 million iPhones, compared to 35.2 million in the year-ago quarter, on top of the 10.9 million iPads sold. No sales numbers were given for the Apple Watch.
The Cupertino, Calif.-based company reported earnings of $1.85 per share on $49.6 billion in revenue, as revenue rose 33% year over year. Apple was expected to generate $49.3 billion in revenue with earnings per share of $1.80, according to analysts surveyed by Thomson Reuters.
Shares of Apple were rising 2.4% to $112.32 on the back of the news.