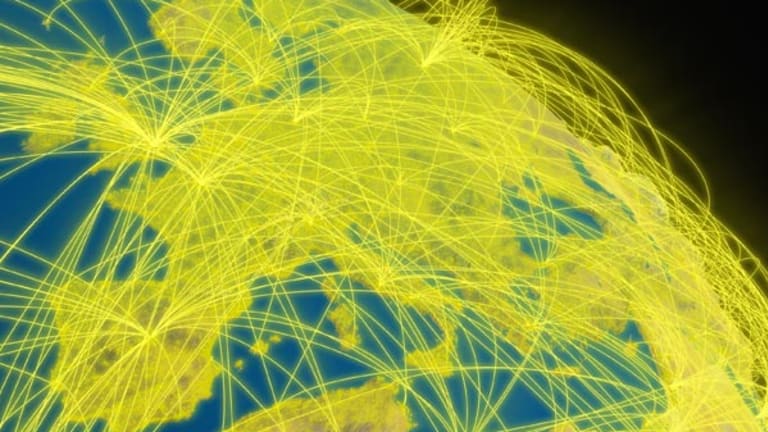 Apple Rumor: Tablet to Debut in Feb. 2010
A Taiwanese Web site reports that Apple is preparing the Tablet for a February launch.
A Taiwanese Web site reports that Apple is preparing the Tablet for a February launch.
NEW YORK (
) --
Apple's
(AAPL) - Get Report
eagerly anticipated
may make its debut in February 2010, according to the
Taiwan Economic News
Web site, which says that a number of Taiwanese firms are supplying components for the device.
DynaPack International Technology
will supply up to 300,000 long-life battery packs a month for the Tablets, and
Wanshih Electronic
will provide mini coaxial cables, according to the Web site. Taiwan-based
Mag Layers Scientific-Technics
and
Wintek
will provide power chokes and touch panels, respectively, it said.
Notable by its absence from Apple's recent
in San Francisco, the Tablet was one of the summer's most-discussed technologies. The blogosphere has been
rife
with rumors about
possible features
although Apple, true-to-form, is playing its cards close to its chest.
Apple has not yet responded to a request for comment on this article from
TheStreet
, although the Tablet is widely expected to appear sometime in the first half of 2010.
Taiwan Economic News
also says that the device will be priced between $799 and $999.
Despite
recent
headline-grabbing
return to Apple, the company's San Francisco event was light on
, shifting the spotlight back onto the
Tablet.
Variously described as a giant iPhone, iPod Touch, or even an e-book reader, the device has a lot riding on it. The Tablet is expected to maintain Apple's reputation for cutting-edge yet aesthetically pleasing technology. However, the tablet-device space has already proved problematic for the likes of
Hewlett-Packard
(HPQ) - Get Report
and
Toshiba
, so Apple will need to carefully position the device.
Shares of Apple, which competes with H-P,
Dell
(DELL) - Get Report
and
Microsoft
(MSFT) - Get Report
in personal computers, rose $1.47, or 0.85%, to $175.19 Tuesday, outpacing the modest advance in tech stocks that saw the Nasdaq rise 0.51%.