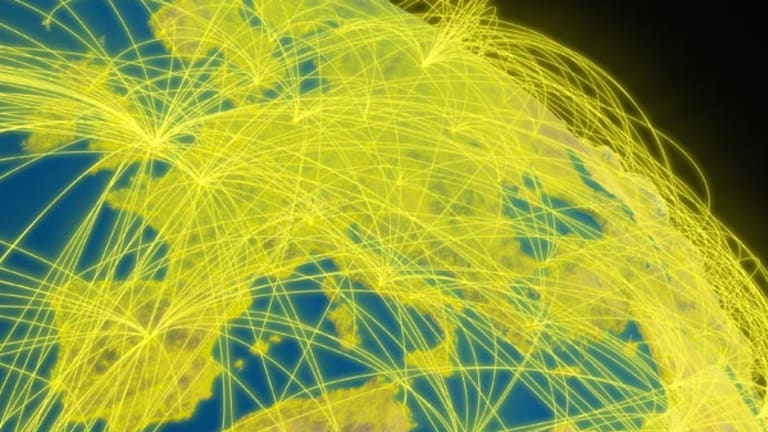 Apple Roundup: iPhone 5, Apple Store, Yelp
Today's top Apple stories include speculation about mobile swiping technology, a <I>New York Times</I> report on Apple Store employees, and talk that Yelp will be integrated into Apple Maps
NEW YORK (
) -- Today's top
Apple
(AAPL) - Get Free Report
stories include speculation about Near Field Communications (NFC) technology, a
The New York Times
report on Apple Store employees, and talk that
Yelp's
(AAPL) - Get Free Report
check-in service will be integrated into Apple Maps.
When
Apple announced Passbook
as part of iOS 6 at its recent Worldwide Developers' Conference, many speculated that it marked be Apple's entry into the digital wallet space. Jim Peters, the chief technology officer at
SITA
believes Apple may incorporate NFC, a mobile payment technology, into the
next iPhone.
"Who is thinking of the user? Apple. They don't argue about it with anybody. They came out with Passbook last week, which is an electronic wallet that they are going to start putting stuff on," Peters is reported to have said at the Air Transport IT Summit in Brussels, Germany.
Peters went on to say that if Apple includes NFC in the next version of the iPhone, it could really take off as a service. "There is a lot of debate that NFC will never take off because of all the arguments. But you need to get ready, this is coming. This is going to happen. By the end of the year the majority of smartphones that you go and buy will have NFC on them. If in October the next iPhone comes out and it has NFC on it, it's game over."
There has already been
speculation
that Apple will ramp up its efforts around NFC, a swiping technology used for mobile payments. There were rumors, for example, that NFC would form part of Apple's iPhone announcement last year, although this did not materialize.
Apple could not be reached for comment on this matter.
The New York Times
has published a
story on Apple Store employees
which discusses their pay, their experiences working for their tech giant, and several other topics.
The Times notes that almost three-quarters of Apple workers in the United States are Apple Store employees and discusses the pay they receive for their duties.
There has been plenty of attention focused on
, which is part of iOS 6, as the consumer tech giant moves away from
Google
(GOOG) - Get Free Report
Maps, and integrates its own service.
As part of the company's attempt to revamp its map strategy, Apple is going to integrate Yelp check-ins, according to
The check-ins will be integrated directly into the app itself, so that users will not have to go anywhere else to see where their friends have checked in, using Yelp's tagging system.
Shares of Apple were edging slightly lower Monday, off 1.19% to $575.17.
Interested in more on Apple? See TheStreet Ratings' report card for
this stock
.
Check out our new tech blog,
Tech Trends
. Follow TheStreet Tech
.
--
Written by Chris Ciaccia in New York
>Contact by
.
Follow @Commodity_Bull