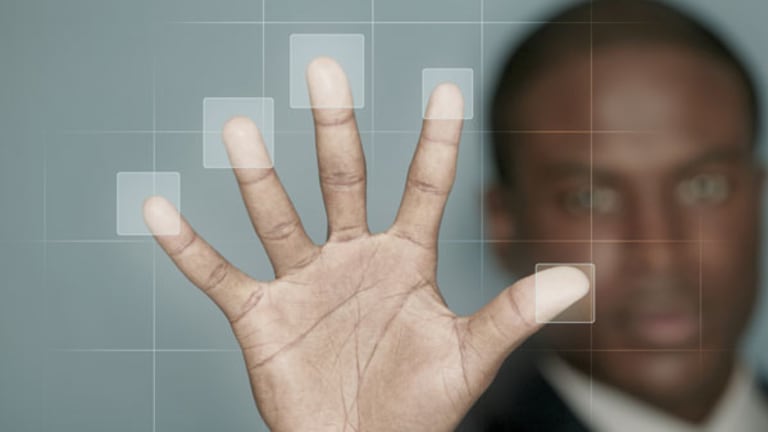 Apple Touts Tax-Free iPads, Macs in Massachusetts, Other States
The Apple iPad and Mac aren't on sale, but the company is promoting states' tax holidays in Massachusetts and other states.
BOSTON (TheStreet) -- Apple (AAPL) - Get Apple Inc. Report knows your state has a tax holiday and that you want an iPad, so why aren't you buying already?
Massachusetts residents who've purchased an Apple product within the past few years or so and didn't opt out of the company's frequent email blasts got a lesson in targeted marketing when the tech-savvy consumer stalker prodded them with this message in their inboxes this week:
"Pay no sales tax on a qualifying Mac or iPad purchase at the Apple Retail Store and Apple Online Store During the Massachusetts Sales Tax Holiday August 14-15. It's just the excuse you've been waiting for."
They know what we're waiting for? How ... why... who let them in our heads?! Well, Apple owners did and, as NPD Group discovered during a survey in March, previous Apple owners are 40% more likely to buy an iPad than non-Apple owners.
Apple's marketers and the company's zombie-horde following are also aware that a 6.25% discount is as close as Apple Stores in Massachusetts will get to a sale. In some states, the tax difference cuts much deeper. Using tactics normally reserved for disaster preparation, Apple set up a
tax holiday
Web site for the Massachusetts event, as well as similar levy lifts in Alabama, Louisiana, Missouri, New Mexico, North Carolina, South Carolina, Tennessee (which gets the biggest discount at 9.25%) and West Virginia.
A quick call to the Apple Store on Boylston Street in Boston confirmed that not only will the store be participating, but it'll be like a full-on product release. When asked if the scene on Saturday and Sunday will be anything like the launch of the iPhone 4 in June -- which saw long, snaking lines, extra staffing and a police presence -- a store representative said "probably."
Amazon
(AMZN) - Get Amazon.com Inc. Report
,
Facebook
,
Groupon
,
Macy's
,
MicroCenter
(which also sent out mailings touting savings on
Microsoft
(MSFT) - Get Microsoft Corporation Report
Windows 7 products,
HP
(HP) - Get Helmerich & Payne Inc. Report
hard drives and
Intel
(INTC) - Get Intel Corporation Report
processors) and ratings-based sites like
have already used targeted sales strategy to great effect, but for a rabid Apple base that snapped more than 3 million iPads without any additional incentive, receiving Apple's tax holiday reminder is like getting a coupon.
This is especially true in Massachusetts -- where U.S. Sen. John Kerry was chewed out when it seemed he was ducking taxes by docking his yacht in Rhode Island, but where Boston-area residents have no problem driving 40 miles round trip to the New Hampshire border to save $1.50 on a $24 case of beer.
Those savings add up quickly on Apple products, though, as a high-end 3G iPad would ordinarily require a $52 tax premium, while a 17-inch base-model MacBook Pro costs $144 more once the Commonwealth takes its cut. Is Apple's hyperlocalization a bit creepy? Perhaps, but identifying local consumers and providing them what they want -- a discount of any kind -- seems more smart than sketchy.
-- Reported by Jason Notte in Boston.
RELATED STORIES:
>>Why Apple Should Take TV Seriously
>>Why Apple Should Pay A Dividend
Follow Jason Notte on
and get more stock ideas and investing advice on our sister site,
Jason Notte is a reporter for TheStreet.com. His writing has appeared in The New York Times, The Huffington Post, Esquire.com, Time Out New York, the Boston Herald, The Boston Phoenix, Metro newspaper and the Colorado Springs Independent.