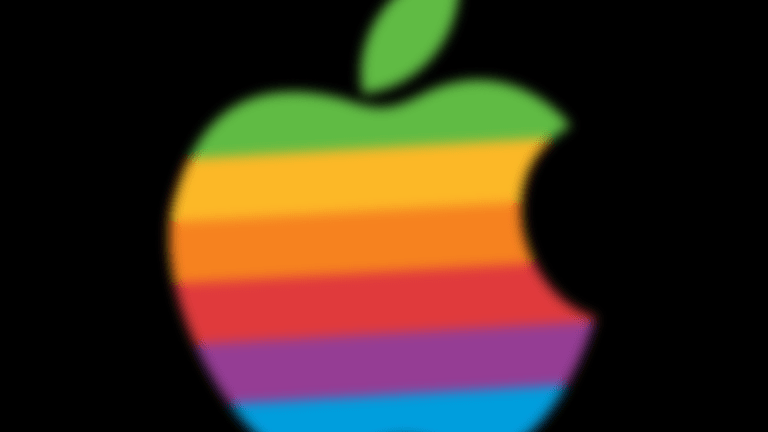 Apple Stock Headed for Third Straight Decline Ahead of Key Q1 Earnings Thursday
Apple shares are set to fall for a third consecutive session Wednesday amid ongoing concern over iPhone X demand and reports of a Department of Justice probe into its 2017 software update that impact performance on older mobile devices.
Apple Inc. (AAPL) - Get Report shares look set to decline for a third consecutive session as the world's biggest tech company continues to suffer from concerns that disappointing sales of its flagship iPhone X device will hit the group's first quarter earnings later this week.
Action Alerts Plus holding Apple is also reportedly in the crosshairs of both the U.S. Department of Justice and Securities Exchange Commission over its handling of information related to the slowing of older iPhone models during a comprehensive software update last year. According to a Bloomberg news report, Apple has been asked to provide details regarding the update while officials look into public statements made by the Cupertino, Calif.-based group during the uproar that followed the software release. 
Apple shares were marked 0.82% lower in pre-market trading in New York Wednesday, indicating an opening bell price of $165.60 each, a move that would extend the stock's 10-day decline to around 6.44%.
Apple apologized for the so-called "throttling" of older iPhone models in a late December statement and said it would reduce the price of battery replacements by $50. It also vowed to issue "an iOS software update with new features that give users more visibility into the health of their iPhone's battery, so they can see for themselves if its condition is affecting performance." 
Earlier Wednesday, investment bank BMO Capital Markets reduced its rating on Apple shares to "market perform" from "outperform" and cut its price target to $162 each, citing concern that average selling prices for the group's mobile devices to plateau alongside the broader mobile phone market. The bank also lowered its first quarter unit sales estimate to 55 million and said that, with only around 30% of iPhones priced above the $900 mark, future quarterly estimates could be guided lower.
"We expect a meaningful guide lower when the company reports on Thursday night, on the order of $5-6 billion compared to consensus revenue estimates," said BMO's Tim Long. 
In its last earnings report, published in October, Action Alerts Plus holding Apple forecast sales of between $84 billion and $87 billion for the three months ending in December, the first quarter of its 2018 fiscal year, a figure that came in at the high end of analysts' forecasts and put to rest speculation of production bottleneck and technical snags related to the much-anticipated launch of its iPhone X.
Apple also said shifted 46.7 million iPhones over the quarter that ended in September, the company said, topping Street forecasts of 46.4 million, although average selling prices slipped to $618, continuing a declining trend. Still, net income rose 18.8% to $10.71 billion and expects is gross margins for the first quarter to improve by 5 basis points to 38.5%
However, TheStreet's founder, Jim Cramer, said Monday that investors might be too focused on iPhone shipment details and should instead look at the company's robust growth in recurring services revenue, which grew 17% over its last fiscal quarter to a record $8.501 billion.
Apple will publish earnings for the three months ending in December, its fiscal first quarter, after the bell Thursday. 
More of What's Trending on TheStreet: