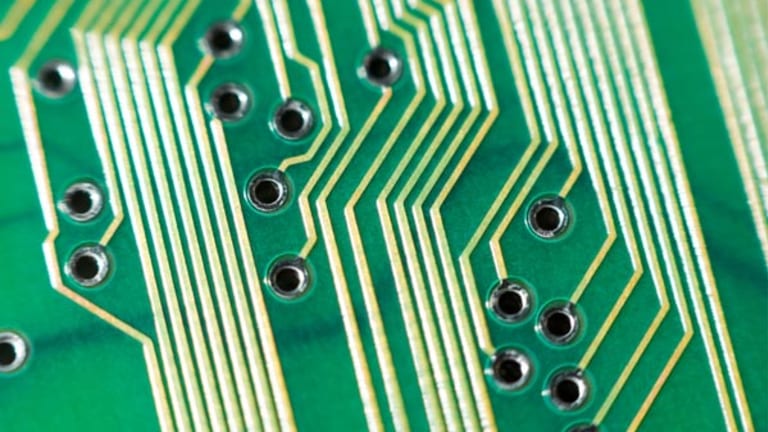 Apple, Netflix, Akamai Vie for Top Tech Stock
The three companies' fortunes may be diverging, according to big fund holders.
BOSTON (TheStreet) -- Apple (AAPL) , Netflix (NFLX) and Akamai (AKAM) are in a horse race this year, with their companies' shares vying for the title of "hottest tech stock."
Apple, the maker of Macintosh computers and the iPhone, is the most widely held among the three, with a market value of $281 billion. Still, the company's stock has risen the least this year, by 46%. Its shareholders' list, which includes 3,867 funds, is a who's who of institutional investors who together own a 71% stake.
Some of those investors are getting skittish. Of Apple's 20 largest institutional investors, half cut their stake in the third quarter, according to Securities and Exchange Commission filings released during the past week. That may be due, in part, to lower-than-expected sales of the iPad tablet and investors locking in gains after the stock topped $300.
Meanwhile, Netflix, which is transitioning from a DVD-rental-by-mail business to a supplier of content over the Internet, saw only five net sellers among its top 20 investors in the third quarter. Its shares have tripled this year, giving the company a market value of $9 billion. Institutional investors, including 723 funds, own an 89% stake.
And Akamai, which has almost doubled in 2010, had 12 of its 20 biggest shareholders increase their stake in the third quarter. Akamai, which is valued at $9 billion, is a provider of technology used to create content-delivery networks. Institutional investors, which include 1,099 funds, have an 87% stake.
Tech stocks have led stock-market rallies when investors have taken on more risk, particularly in the run-up to the Federal Reserve's quantitative-easing program this month. The broader
Standard & Poor's 500 Index
, by comparison, has risen a paltry 9.3% this year, less than half that of 2009. Still, all three companies' shares have slid over the past two weeks from 52-week highs.
Netflix's long-term prospects are being buoyed by the positive outlook for the company's Internet-video streaming capabilities for movies and TV shows. Executives hope to have them added as applications to a wide range of devices, including Apple's TV box and built-in TV applications,
Microsoft's
(MSFT)
Windows Phone 7 and
Google's
(GOOG)
Android OS, phones and tablets.
Akamai's shares fell after Oppenheimer downgraded them to "neutral" from "outperform" over reports that Netflix, which has a contract with Akamai, gave a three-year contract to an Akamai competitor,
Level 3 Communications
(LVLT)
, allegedly because it was displeased with the quality of the instant-streaming video carried on the Akamai technology.
To be sure, Apple is far from an also-ran. Sales in the most recent quarter jumped 87%, and 60 of the 63 analysts who follow the company rate it "buy" or better, with three ranking it "hold."
But the Virginia College America 529 College Savings Plan, recently the third-largest individual fund holder of Apple stock, sold 2.2 million shares in the third quarter, according to Morningstar.
And mutual fund guru
dumped 91% of his Capital Growth Management funds' big stake in Apple, trimming the holdings to only 110,000 shares.
Apple had been the third-largest holding, at 6.6%, of the $3 billion CGM Focus Fund and the second-biggest of the $559 million CGM Mutual Fund at the end of June.
That move got investors' attention, as Heebner is known for accurately predicting the technology crash in 2000. His CGM Focus Fund is a top performer in the past 10 years, with an average 18% annual return.
So it may be worth considering whether Heebner may be right again about technology stocks. He also bailed out of many other technology holdings in the third quarter, including
Hewlett-Packard
(HPQ)
,
Avado Technologies
(AVGO)
,
SanDisk
(SNDK)
and
Micron Technology
(MU)
.