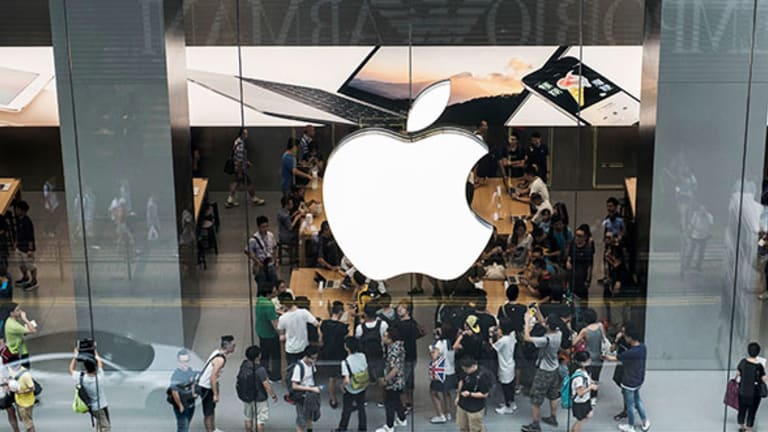 Apple Music Opens for Streaming -- Here's What You Need to Know
The world is watching to see if Apple will be able to revolutionize the music industry for a second time
The world is watching to see if Apple will be able to revolutionize the music industry for a second time
NEW YORK ( TheStreet) -- Apple (AAPL) - Get Report has the full attention of the tech, music and consumer markets as it launches its music streaming service at 11am EST on Tuesday.  

The iPhone maker is credited with revolutionizing the music industry back in 2000 when it introduced iTunes. Now, with Apple Music, the company has the potential for a second upwelling.
The Numbers:
Apple Music will have about the same amount of music as its competitors, clocking in at 30 million tracks. The service will be priced at $9.99 per user with a $14.99 option for families of up to six, also on par with other services.
The service will have a three-month free trial, longer than the 30-day trials of Spotify and Google Play Music. The company had originally planned to not pay artists during the trial period, but changed its stance following an open letter from Taylor Swift that urged them to change their minds. The service will pay royalties at a lower than normal rate for the trial.
Artists will be happier with the higher royalty rate Apple has agreed to. The 71.5% the company will pay is slightly higher than the 70% industry average.
Taylor and the Indies:
As noted before, Taylor Swift wrote an open letter to Apple, which caused quite the stir. "We don't ask you for free iPhones. Please don't ask us to provide you with our music for no compensation," Swift said in her letter.
Apple quickly reversed its stance, using Eddy Cue, the company's senior vice president of internet software and services, to announce the new policy.
Speaking of indie artists, Apple Music played it close to the wire signing them onto the new service. Citing the lack of royalties during the free trial, major indie labels urged their artists not to sign up for the service. By responding to Swift, Apple also caved to the indie labels, and the labels issued new letters to their artists shortly after the reversal.