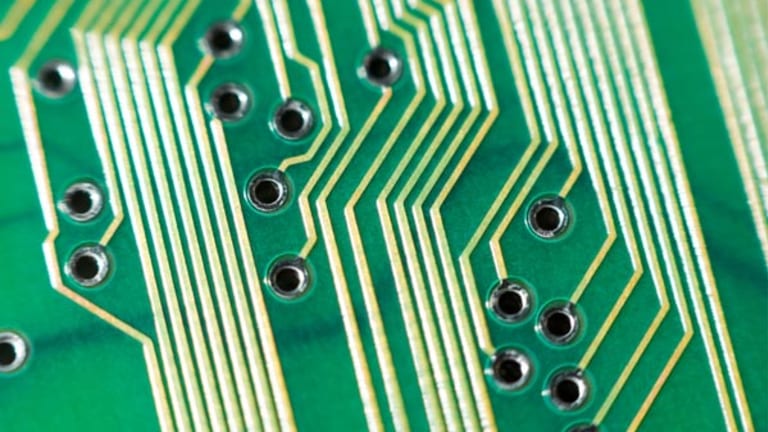 Apple May Unveil Browser Surprise: Analyst
Apple TV may become fully Web-enabled, according to an analyst.
Apple TV may become fully Web-enabled, according to an analyst.
CUPERTINO, Calif. (
) -- With just hours to go before
Apple's
eagerly anticipated
in San Francisco, speculation is mounting about what surprises the consumer tech giant may have in store.
The iPod-theme gathering is expected to focus heavily on
, and it may also be a showcase for a
line of iPods with cameras.
However, there also has been talk about a possible
Apple TV
announcement, and at least one analyst thinks that the firm could launch a new version of the wireless device.
"We believe that Apple TV does not sell because it does not support the fastest growing distribution medium for television content: the Web," wrote Ezra Gottheil, an analyst at Technology Business Research, in a note released late Tuesday. "We think Apple will fix Apple TV and realize this potential."
Launched in 2007, Apple TV lets users play iTunes content on their TVs, but it has hardly been a going concern for the Cupertino, Calif.-based firm. Previously described as a "hobby" by Apple, the company nonetheless sees great potential for the device.
During Apple's first-quarter conference call earlier this year, for example, COO Tim Cook explained that Apple TV unit sales were up almost three times compared to the prior year's quarter, and promised greater support for the technology.
"It is clear that the movie rental business has really helped Apple TV and there are more and more customers that want to try it," he explained. "We're going to continue to invest in it, because we fundamentally believe there is something there for us in the future."
TBR's Gottheil, however, points out that while Apple TV can access
Google's
(GOOG) - Get Report
YouTube
and
Flickr
, it cannot show most Web-based content.
"A full Web browser would significantly enhance any home theatre installation," he added. "The Web is rapidly emerging as the dominant delivery system for video, including television and movies."
By adding a full Web browser to Apple TV, the consumer tech giant would significantly shake up both the home media market and the Internet space. To make a useable browser, though, Apple would have to enable Flash video in the Apple TV browser, according to Gottheil. The company would also need a touchpad remote and wireless keyboard to make a "theatre-size" iPod Touch, he added.
Shares of Apple dipped 18 cents, or 0.10%, to $172.75 in pre-market trading.
Apple has not yet responded to a request for comment on this article from
TheStreet
.
Written by James Rogers in New York.