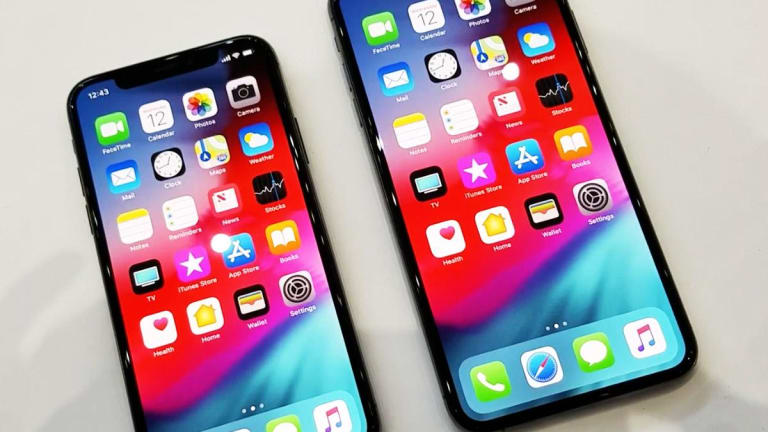 Longer iPhone Upgrade Cycles Are a Growing Problem for Apple
People are waiting longer than ever to buy new iPhones -- and that's increasingly a problem for Apple. Is there anything Apple can do to buck the trend?
People are holding on to their phones longer than they used to -- and that's increasingly a problem for Apple (AAPL) - Get Apple Inc. Report .
In a letter sent to investors on Wednesday, Apple CEO Tim Cook warned investors that revenue for the December quarter would fall several billion dollars short of expectations, citing soft demand for iPhones in China due to a slowing economy and sparking a 10% decline in Apple's stock on Thursday.
But Cook also hinted at a trend that's been on the rise for years in the smartphone industry: People just aren't upgrading their phones as frequently as they once did. In the letter, Cook wrote that "in some developed markets, iPhone upgrades also were not as strong as we thought they would be," and cited factors like fewer carrier subsidies and high prices tied to the strength of the U.S. dollar.
But consumers have been buying new phones less frequently for some time. According to Hyla Mobile, which runs a phone trade-in program and tracks the life cycles of smartphones, consumers held on to their iPhones for an average of 2.89 years as of last quarter. That's a notable increase from 2.39 years in the last quarter of 2016.
"It's a pretty pronounced trend," said Scott Wagner of Hyla Mobile. "From our standpoint, phones are more durable now than they were a few years ago...and on top of that, consumers are looking at the value proposition of, do I want to spend that much money to upgrade my device?"
Compared to Android users, iPhone users tend to hold on to their phones longer -- 2.89 years versus 2.55 years for Android owners as of last quarter, according to Hyla Mobile's data. There is greater choice and price variation across Android phones, Wagner noted, and a proliferation of trade-in programs, promotions and price competition in recent years may also make it easier for Android users to swap phones. The iPhone XS Max, Apple's current top-of-the-line model, starts at $1099 and up; as a point of comparison, Samsung's (SSNLF) high-end Note 9 starts at $1000.
From Apple's point of view, it has sought to shift emphasis away from iPhone unit sales, and amid concerns about slowing unit sales, many analysts have focused on the average selling price of iPhones sold as one predictor of upside. But Apple's revised guidance for last quarter could serve to undermine the latter point, according to Loup Ventures' Gene Munster.
"In Apple's FY18, the iPhone average selling price rose 23%, and we saw that iPhone demand was not as price-elastic as Apple imagined. The price hike did not take," he wrote on Thursday. "New data from the Dec-18 quarter likely removes upside related to pricing over the next 12 months."
Wagner added that smartphone makers are working to reverse the trend of longer upgrade cycles. Last quarter, Apple worked harder to move iPhones -- though they evidently fell short of hopes -- with reports of new in-store promotional and trade-in deals on new XS, XS Max and XR models.
"I don't think it's a trend they want to see continue, but the question is how will they do that," Wagner said. "I think you're going to see an increased emphasis on reclaiming value from that old device," such as through trade-in programs that reduce the cost of the devices.
Apple is a holding in Jim Cramer's Action Alerts PLUS member club. Want to be alerted before Jim Cramer buys or sells AAPL? Learn more now.