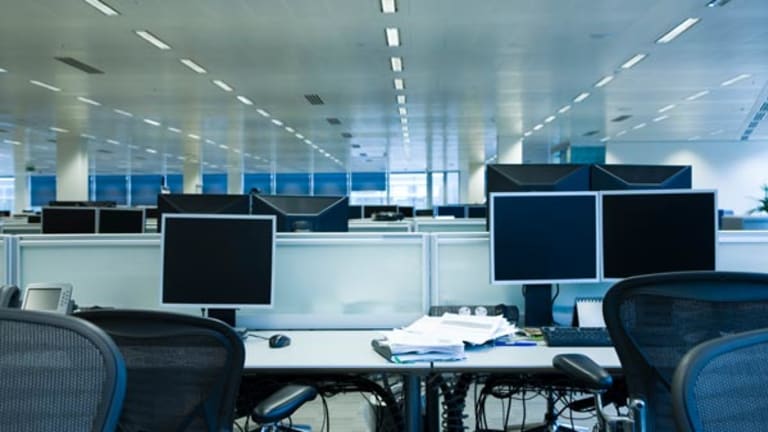 Apple Keeps It Regular
Apple shares slip slightly even after the company cuts the price on the iPhone.
Apple shares slip slightly even after the company cuts the price on the iPhone.
Apple
(AAPL) - Get Report
was bruised slightly Monday despite delivering a price cut on the iPhone.
Shares of the Cupertino, Calif.-based gadget shop closed down 82 cents to $143.85, after investors came away from the company's Worldwide Developers Conference in San Francisco with a mix of news.
The biggest new product announcement was a souped-up iPhone that basically adds more memory and a 3-megapixel camera with video. It's worth noting that Apple rivals like
Research In Motion
(RIMM)
and
Palm
(PALM)
have long sold phones with video and room for memory cards.
In a nod to the competition and budget-minded gadget buyers who had found the iPhone out of reach, Apple -- as many predicted -- cut the price of the current iPhone to $99.
Analysts' have predicted that the cheaper iPhone will bolster Apple's top line. RBC analyst Mike Abramsky forecasts that Apple will sell 5 million $99 iPhones this year, and 22 million next year, a 40% sales increase.
The price cut won't cause Apple much pain beacuse its margins were luxuriously wide to begin with. As Collins Stewart analyst Ashok Kumar wrote last week, the cost of building an iPhone is about $130. Apple gets a commission and a cut of the monthly customer revenue from
AT&T
(T) - Get Report
. Apple cutting the price to $99 will "stimulate demand," says Kumar.
During the show, Apple announced a refreshed MacBook Pro laptop line and cut the price of its supersleek MacBook Air, but the company failed to lower the prices of its lower tier notebooks to help resuscitate falling computer market share.
And also in the no-show category was Steve Jobs. The two-hour show was hosted by marketing chief Phil Shiller, as expected. But there was no mention of Jobs. The co-founder, a survivor of pancreatic cancer, is not due back until the end of the month. But some fans held out
for a heroic return.
If anything, Apple offered no surprises at the show, which to a
usually translates to a slap to the stock.