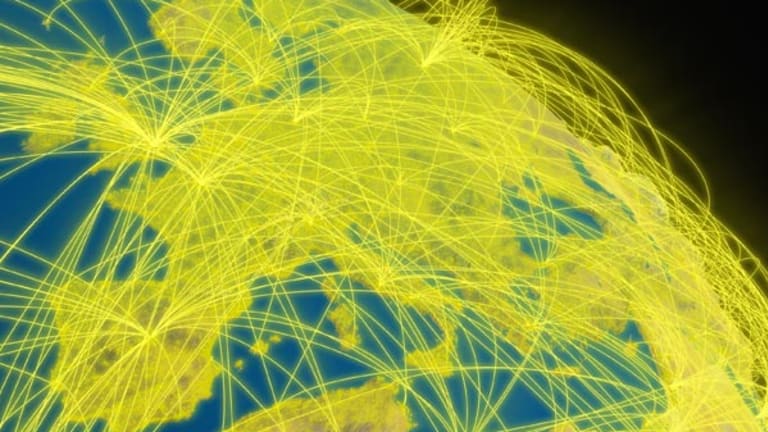 NEW YORK, (
) --
Apple's
(AAPL) - Get Apple Inc. (AAPL) Report
iPhone may be staying exclusively at
AT&T
for longer than expected.
The anticipated arrival of the hottest phone at the largest wireless shop --
Verizon
(VZ) - Get Verizon Communications Inc. Report
-- is looking more like a 2011 event.
The exclusive iPhone sales agreement between AT&T and Apple was set to expire in June, but according to multiple industry sources and Wall Street analysts, the iPhone may be staying put for awhile.
Verizon, which rejected the first iPhone over control issues, has said it is open to a iPhone deal with Apple. And industry observers see a strong logic to Apple's eventual inclusion of Verizon and its 80 million subscribers to its iPhone market.
But Apple is at a crossroads of sorts, and staying on the AT&T path isn't causing any particular trouble. If anything, AT&T's ability to win an exclusive with Apple's iPad seals a bond between the two partners that had been challenged amid the outcry over AT&T's poor network quality.
The move to Verizon would require a separate phone that would work on the CDMA wireless network.
Qualcomm
(QCOM) - Get QUALCOMM Incorporated Report
, the major CDMA chip supplier, has developed a chip that would give the iPhone compatibility with Verizon's network, say analysts familiar with the company.
Apple's move to Verizon hinges more on strategic considerations than anything else.
A new version of iPhone at AT&T this summer is the simplest route for Apple. Adding a few new features would keep the costs down and allow Apple to coast to another year of success.
Apple could make two iPhones -- one for AT&T and another for Verizon. This would get Apple into more hands. But the 3G Verizon iPhone could be seen as little more than a placeholder, as tech enthusiasts hold out for a new generation of 4G phones to follow.
By far the boldest move would be for Apple and Verizon to introduce a 4G iPhone. The problem is that Verizon will have 4G coverage available only in a few select cities this year, with a fuller, national 4G network not ready 2011 or later.
Meanwhile, Verizon has tried to strengthen its ties to
Google
(GOOG) - Get Alphabet Inc. Class C Report
to counter the AT&T/Apple team. The Google Android-powered
Motorola
(MOT)
was hoped to be a strong iPhone alternative for Verizon. And the upcoming
Google Nexus One
phone coming to Verizon will add yet another contender to the lineup.
The upshot: If Apple takes the iPhone to Verizon, it's not likely happen this year.
--Written by Scott Moritz in New York.