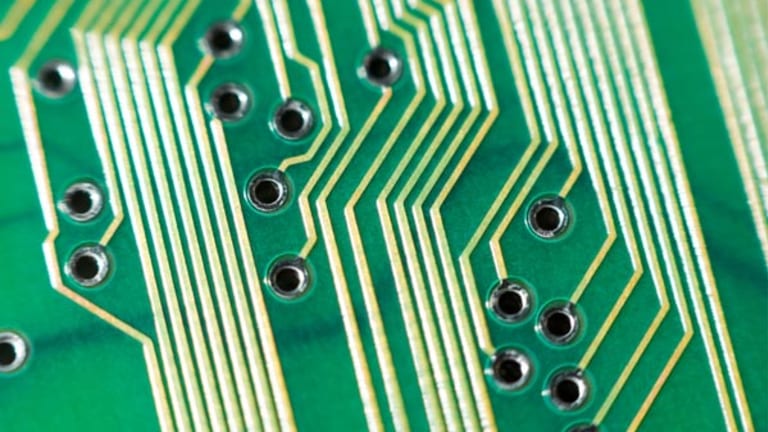 Apple iPhone 4 Antenna Fix: Duct Tape
Consumer Reports gives a thumb down to the Apple iPhone 4 due to an antenna flaw, suggests a Band-aid fix and an Apple solution to the problem.
CUPERTINO, Calif. (
) --
Apple's
(AAPL) - Get Apple Inc. Report
iPhone antenna flunked lab tests at
Consumer Reports,
earning a "we can't recommend" rating from the product reviewer.
There's good news however: Duct tape will fix the reception problem.
The big blemish on Apple's newly redesigned iPhone has been a faulty antenna that gets knocked out
when the phone is held by users
. It's been a problem for Apple since the phone went on sale last month. Making the situation more curious, Apple has told users to hold the phone differently, then, more recently, that its
was faulty.
But
what many users already know. The antenna is flawed.
>>Why Consumer Reports Can't Recommend the iPhone 4
"When your finger or hand touches a spot on the phone's lower left side -- an easy thing, especially for lefties -- the signal can significantly degrade enough to cause you to lose your connection altogether if you're in an area with a weak signal," Consumer Reports said in its report. "Due to this problem, we can't recommend the iPhone 4."
Apple shares dropped $3 or 1% after Consumer Report issued its review. Apple representatives were not immediately available for comment. On July 2, Apple wrote a note to iPhone customers explaining the signal meter glitch. But the company seems unconvinced that there is a widespread antenna problem.
"We have gone back to our labs and retested everything, and the results are the same -- the iPhone 4's wireless performance is the best we have ever shipped," Apple said in the July 2 note.
Beyond the antenna issue, Consumer Reports was impressed with the iPhone 4's overall performance. But the review urged the company to respond to the problem.
"Apple needs to come up with a permanent -- and free -- fix for the antenna problem before we can recommend the iPhone 4," Consumer Reports wrote.
--Written by Scott Moritz in New York.