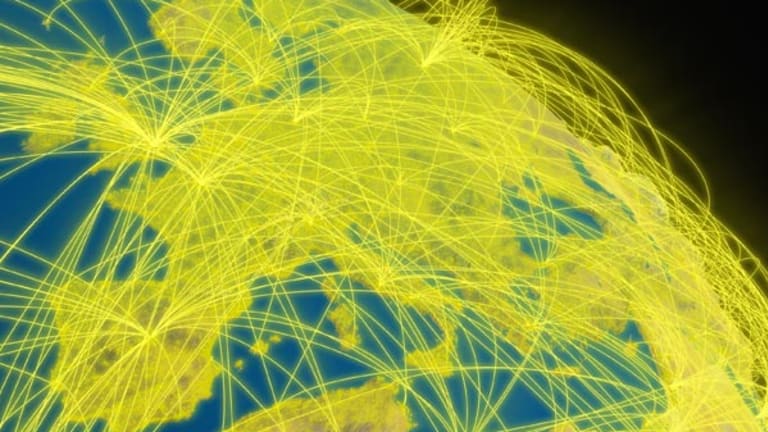 Apple iPad: Reader's Comments
Apple fans and haters had a lot to say about our coverage of the iPad launch. Here are some of their comments.
CUPERTINO, Calif. (
) -- The launch of
was a
, kicking
Apple
(AAPL) - Get Apple Inc. (AAPL) Report
shares up about 1% Wednesday afternoon.
Since then, the dust has cleared. By the end of Friday, Apple's stock had fallen 3.63% to $192.06, down from Wednesday's high of about $210.
The tech-junkie universe has fallen into two camps: Those that adore anything Steve Jobs turns out, and those that find the iPad a little less than revolutionary. We've run some of the commentary triggered by our iPad coverage below.
(Comments have been edited for clarity or brevity.)
To kick things off, here's a little ditty from a reader named Gandy, whose opinion of the iPad is a little obscure:
"Wunderkind!!!...let the gushers waddle and drip...iPud...that's the ticket."
Regarding
Dandy thinks we've missed the big picture by not acquiescing to the fact that the iPad will be world- and life-changing.
"You will see the iPad on the desk of every executive, attorney, and doctor on all the TV shows this fall...Students will carry an iPad instead of a bag full of books. Most homes will have one or more, probably in the kitchen and/or living room. Airline pilots will carry one, and doctors making rounds. This can be a revolution as Apple products usually are! You just have to use your imagination to see a million uses!"
maverick1978 concurs, noting that the iPad will likely be widely adopted for its user-friendliness:
"The iPad is the first appliance computer that even your grandma can use. No learning-difficult menus, no multitasking necessary. This will be the device you take to your kitchen when looking for recipes, pull out of your briefcase while on a flight, or use while surfing the web in bed.
We didn't like the fact that the iPad, like the iPhone, can't run more than
. Sacto Joe agrees with us in that the iPad, which runs on the iPhone's OS, might be more similar to Apple's smartphone than it is to its Macs:
"Okay, folks. There seems to be a lot of confusion about the iPad out there. First off, it's far more comparable to the iPod than to a notebook. And to a degree I fault Steve Jobs for perpetuating that confusion...It's also nitpicking to suggest that this "Media Reader" should somehow replace a notebook. Replace a netbook, yes... But as a fantastic 'grown-up' iPod, this device is simply luscious, and for people like me that makes it irresistible!
Sacto, who told us that the Mac he bought back in 1984 was the best buy he's ever made, also thought the iPad's price was more than fair:
"O! M! G! Starts at $499!!!!!! Top-end only $829! Apple goes to $400 this year FOR SURE!
Speaking of price,
TheStreet
contributor Jason Schwarz, who covered the
iPad launch live
for us, noted that the iPad's price points turned out to be
Still, mrblue891 thinks the iPad price, which ranges from $500 to $830 (plus $15 to $30 a month for data plan), rides a little high:
"History has proven Apple products are best after their third version. If the iPad survives, it will get more features and be cheaper in a couple of years. Four million other people can be early adopters of this product with its $500 price entry point. In this economy, I have many better things to do with $500."
The iPad, which allegedly displays digital books, magazines, and newspapers in a more dynamic way, has garnered lots of speculation for how it will impact both the e-reader sector and the mainstream media market:
"As a content-driven device, the iPad seems to blow away Amazon's (AMZN) - Get Amazon.com, Inc. Report Kindle and Sony's (SNE) - Get SONY GROUP CORPORATION SPONSORED ADR Report new $400 e-book reader,"
says
TheStreet.com's
Ratings Bank Analyst Philip van Doorn.
"Those products have black & white displays with no backlight, and have much less capability than the iPad...
"It's hard to see why anybody considering any e-reader wouldn't prefer the iPad. So while it's not revolutionary like the iPhone, it looks like a winner, and it's possible that once 3G connectivity is opened up beyond AT&T (T) - Get AT&T Inc. Report; iBooks could blow the other e-book services away."
"This is definitely a nice toy -- reeks quality,"
says dordrecht.
"However, the Kindle is far superior for reading books. Also Amazon's book library is amazing. I am going to my iMac to order a Kindle."
"This device is a print slayer,"
says flamingfivehole.
"All printed material will be within the reach of this tool in several short years. The iPad will morph into a 8.5 x 11 fold-up screen that you can carry in your jacket pocket or purse. Printing presses will become boat anchors in a very short time. A fifty- something will want to snuggle up with a warm and fuzzy book, but a twenty-something will prefer an electronic image. You can take this to the bank.
The iPad's size -- a half-inch thick, a 10-inch screen -- and its innerworkings place this thing somewhere between a smartphone and a notebook; readers were mixed as to if that's a good or bad thing.
"It does not fit in your pocket, and you have to carry it around... why would anyone ever carry one of there unless they just want to look cool?"
asks tedg1.
"A $300 net-book has far more functionality...Can hype and style alone carry an Apple product? If it can, than Apple has truly brainwashed the world."
"It will sell like hotcakes,"
says marv08.
"And as usual (see iPod, Apple retail stores, iPhone), all the people will be busy trying to remove their initial negative comments from the Internet once the numbers come in. This device is a computer, not a smartphone or iPod. Once the numbers are in, Apple will pass Toshiba and Acer in marketshare and then HP (HPQ) - Get HP Inc. (HPQ) Reportand Dell (DELL) - Get Dell Technologies Inc Class C Reportare the next targets. Watch it.
-- reported by Maggie Overfelt in New York
Related Stories
>>Apple Tablet a Big iPod with Huge Plans
Follow our tech coverage on Twitter and become a fan of TheStreet.com on Facebook.