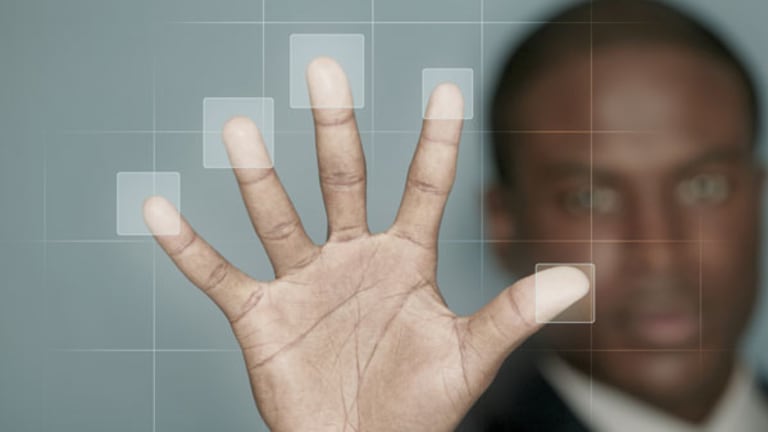 Apple iPad Finally Goes Global
The Apple iPad has finally made its international debut, although supply concerns still linger.
The Apple iPad has finally made its international debut, although supply concerns still linger.
CUPERTINO, Calif. (
) -- The
Apple (AAPL) - Get Report iPad
has finally made its international debut, much to the delight of overseas gadget fans, although supply concerns linger.
The iPad became available in Australia, Canada, France, Germany, Italy, Japan, Spain, Switzerland and the U.K. today, prompting mob scenes at Apple stores around the world.
Shoppers wait in the rain to enter an Apple store in Frankfurt, Germany, on Friday.
reports that hordes of gadget fans assembled at Apple stores around the world, with some of the tech giant's U.K. stores opening early to cope with demand. In Tokyo, more than 1,000 people lined up in front of Apple stores and major electrical shops, while a 656-foot line formed outside Apple's flagship store in Sydney.
British actor and tech blogger Stephen Fry was among the throng at an Apple store in London's West End. "What an atmosphere in the Regent Street Apple Store. Astounding," he wrote on
Twitter
, adding that his 3G version of the iPad arrived yesterday.
The Apple iPad made its U.S. debut on April 3, and the consumer giant sold 1 million tablets during the product's first month. Supply shortages, however, forced
Apple to delay the iPad's international launch
by a month.
Supply constraints continue to be a worry, according to
, which cited U.S.-based analyst firm Pacific Crest Securities. The firm expects Apple to sell every iPad they can ship.
British outlets of U.S. retailer
BestBuy
(BBY) - Get Report
were reportedly limiting iPad sales to one per household. U.K. consumers are also paying a premium for the much-coveted tablet device. On Apple's British Web site, iPad prices start at £429, or $624, compared to a U.S. starting price of $499.
Last week Piper Jaffray analyst Gene Munster also warned that
Apple's U.S. retail stores were wrestling with iPad supply constraints
ahead of its international launch.
Apple, which sold 300,000 iPads
on the day of its debut, continues to attract plenty of attention from analysts eager to nail down the tablet's sales figures.
RBC Capital Markets analyst Mike Abramsky recently estimated that Apple is selling 200,000 iPads a week and recently raised his 2010 iPad sales forecast from 5 million to 8 million units. Abramsky also raised his estimate for Apple's June quarter from 1.5 million to 2.5 million iPads.
Apple has not yet responded to
TheStreet's
request for comment on this story.
Apple shares rose $4.37, or 1.72%, to $257.72 on Friday, reversing the modest retreat in tech stocks that saw the Nasdaq dip 0.37%.
-- Reported by James Rogers in New York
Follow James Rogers on
and become a fan of
TheStreet.com
on