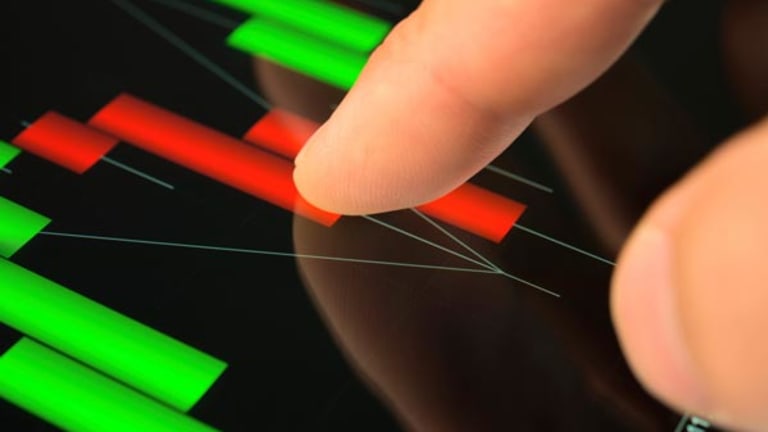 Apple iPad Cannibalizing Notebooks? Not!
There is a growing consensus that tablets like the iPad are cannibalizing sales of notebooks. We disagree.
The average price of Apple's (AAPL) Macintosh (Mac) notebook has declined from an estimated $1,460 in 2007 to around $1,230 in 2010, led by greater demand for notebooks over desktops, causing PC manufacturers like Apple, HP (HPQ) and Dell to increase production and lower prices in order to boost sales.
Despite the weak economy, Apple's notebook prices have remained more resilient than competitors', while gaining market share, suggesting it has more room to use pricing to stimulate demand. However, Apple's own iPad gives customers another choice for a mobile computing device without leaving the Apple family of products, and this fact, combined with hyper competition in the notebook market, might add downward pricing pressure for Mac's notebook line.
We estimate that notebook sales make up 8% of our current Trefis price estimate of $418 for Apple's stock, which is about 36% above the current market price of $307.
iPad Weighing on Mac Prices
There is a growing consensus that tablets like the iPad are cannibalizing sales of notebooks. In a September 2010 article in
,
Best Buy
CEO Brian Dunn said that internal estimates showed that the iPad had cannibalized sales from laptop PCs, especially netbooks, by as much as 50%. Most data includes netbooks as a subset of the overall notebook market.
Another article in
Fortune
, sourcing Morgan Stanley/NPD research, states that tablet cannibalization is one of the key factors responsible for the negative growth in the notebook market in the past eight months.
In
dated April 3, we explored the implications of the iPad on Mac sales and suggested that since a significant portion of Mac notebook buyers were primarily content consumers rather than content creators, Mac notebook cannibalization from the iPad could be significant.
In hindsight, the iPad created a new market for tablets, which to this point has not affected Mac notebooks noticeably. It also took share from the netbook market where Apple was not active.
Pricing vs. Market Share
Apple was forced to cut prices of its MacBook Pro and MacBook Air products by between 6% and 28% last year, which is uncustomary for the company. Its price declines are still less than those for competitors HP and Dell.
Going forward, we believe that the iPad's pricing in the market place is below that of notebooks and above that of netbooks. This could make it hard for Apple to raise (or maintain) prices on its notebooks in the future as some customers will view the iPad as a cheaper substitute without having to leave the Apple family -- or conversely, a cheaper way to join the Apple family without buying a notebook.
We expect modest price cuts to play a role in increasing Apple's notebook market share from an estimated 6.5% in 2010 to 10.5% in 2017 (see chart above).
The Trefis community expects Mac notebook pricing to decrease from $1,200 in 2011 to $995 by 2017, compared to the Trefis baseline estimate of a decrease from $1,170 to $860 during the same period, suggesting slight upside from our price estimate.
Our complete analysis for
.
Trefis members constitute more than tens of thousands of users of the Trefis platform, inclusive of investors, financial analysts and business professionals who use the Trefis platform to create their own models and price estimates.
Like our charts? Embed them in your own posts using the
.
This commentary comes from an independent investor or market observer as part of TheStreet guest contributor program. The views expressed are those of the author and do not necessarily represent the views of TheStreet or its management.