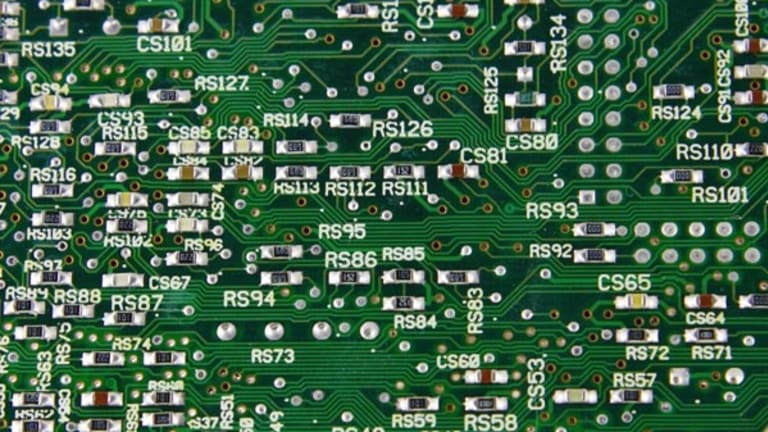 Apple Investors: No New iPhone? No Sweat
Apple investors say that, even if a new iPhone doesn't appear at a developers conference next week, it's not the end the world.
CUPERTINO, Calif. (
) -- These are strange times for
Apple
undefined
investors. With large-cap tech stocks falling out of favor, shares of the iconic iPhone maker have gained less than 4% in 2011, the phenomenal appreciation of recent years finally
.
Stranger still, Apple looks unlikely to launch new hardware at its Worldwide Developers' Conference (WWDC), which kicks off in San Francisco next week. WWDC has traditionally been the launch pad for Apple's latest, greatest iPhones, and, as such, has become one of the most eagerly-anticipated events on the tech calendar.
Apple has instead promised "to unveil the future of iOS and Mac OS," fueling expectations that it is jumping onto the infinitely less sexy
cloud bandwagon
. As for the shiny new iPhone, gadget heads may have to wait until sometime
.
A delay, though, would hardly be the end of world, say Apple investors. "It's pretty much a non-event for a longer-term investor like myself," explained Chad Brand, president and founder of
Peridot Capital Management
. "I have never played Apple for a trade based on a single product release date or any short-term event -- with the multiple on the stock where it is, impressive earnings growth year-to-year will suffice in getting the share price up again."
Michael Yoshikami, CEO and founder of
YCMNET Advisors
, which has a small position in Apple, says that a delayed iPhone launch could be a shrewd strategic move, giving the
Verizon
(VZ)
iPhone a little more time in the consumer spotlight.
"It makes sense to roll out a new phone later because of the recent rollout of the Verizon handset," he told
TheStreet
. "Additionally, there are other products likely to be rolled out which will take place in this announcement cycle - the delay in a new iPhone is not necessarily a negative."
There has, for example, been a lot of chatter that Apple is planning to launch a cloud-based version of iTunes at WWDC, which could eventually morph into a fully-fledged
for iOS devices.
"While investors have become accustomed to product announcements related to hardware at these events, I suspect that the cloud-based music service will more than satisfy those clamoring for new Apple products and services," explained Yoshikami, in an email to
TheStreet
.
The stakes are certainly getting higher in the online music market. Last month
Google
(GOOG)
took a swipe at iTunes when it announced plans for a
at its I/O developers' conference.
Amazon
(AMZN)
is also getting in on this act, unveiling its
earlier this year, giving users 5-gigabytes of free online storage for computer files including songs that can play on multiple devices.
Despite intensifying competition, Peridot's Brand thinks that Apple can easily blow its Internet rivals away. "The Amazon launch, while not a bad effort, really won't stand much of a chance if Apple can put together a strong offering, which is likely given their track record," he wrote, in an email to
TheStreet
. "Given how dominant the iTunes and iPod franchises are for music downloads, it seems to me that this is Apple's market for the taking, provided they have a product at least as good as Amazon's and whatever Google comes out with."
There has also been talk that Apple's cloud service, possibly dubbed
, could extend beyond music,
with the company's MobileMe cloud storage service, and offering tighter integration with social networking.
At least one Apple investor, however, has been left scratching his head by all the cloud brouhaha. "The hype surrounding a cloud announcement has been all over the place," explained Scott Grannis, author of the
. "I'm hoping to be surprised, but I'm not holding my breath - the 'cloud' is such a nebulous concept that I would be surprised if anyone can come up with a new, killer, approach."
Grannis told
TheStreet
that he would love to see Apple debut an iPhone 5, but is still positive on the stock even if this fails to materialize next week. "Even if WWDC doesn't produce anything that is really big, I think that the shares can still do well just on the basis of ongoing earnings growth," he said. "I note that Apple is doing very well with their laptops and desktops, and they still have lots of market share gains ahead."
--Written by James Rogers in New York.
>To follow the writer on Twitter, go to
http://twitter.com/jamesjrogers
.
>To submit a news tip, send an email to: