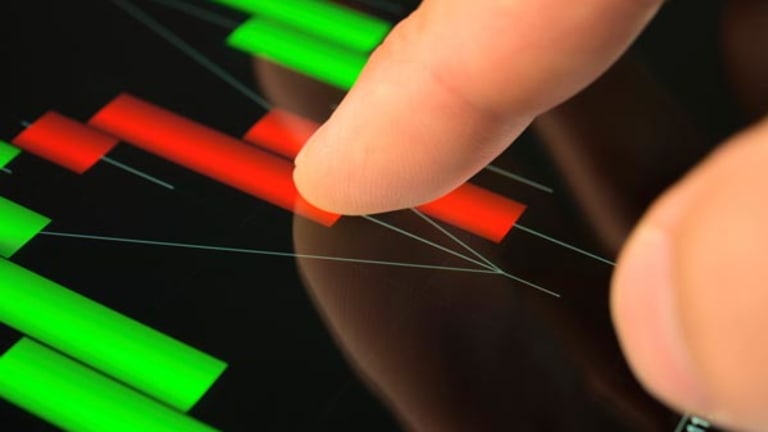 Apple iCloud Begs Google Response
Google is all cloud, but now that Apple's made its push, the search giant needs to deliver something even bigger.
NEW YORK (TheStreet) -- Apple's (AAPL) - Get Apple Inc. (AAPL) Report iCloud has caught up to Google (GOOG) - Get Alphabet Inc. Class C Report, and now Google needs to pull a few tricks out of the cloud to preserve its stature.
The long-awaited
announcement Monday offered few resounding surprises and sent the stock down 3% over the past two days.
But a few features highlighted Apple's so-called ecosystem strength, like iMessage, which promises to consolidate emails, texts and calendar reminders.
Now, say analysts, the ball is in Google's court.
"This is a leapfrog game," said Gartner's Ken Dulaney, nodding to the next version of Google's mobile OS. "Android will have more to say later in the year with Ice Cream Sandwich."
So what's next for Google?
While Google's entire business in the cloud, it faces a slightly bigger hurdle than Apple in that it cannot entirely manage all its services for all the various Android devices in circulation.
"Google is selling a wider ecosystem, which is more complicated to manage," said Dulaney. "Apple can provide seamless interoperability given that it makes everything. Since Google doesn't do that, it can never completely match Apple."
One area in need of improvement by Google is simplicity and coherence, a theme Apple hammered several times during its presentation Monday.
"I'd expect Google to introduce a much more convenient and uncomplicated cloud storage service, which would be a big blow to companies like
Dropbox
and
Sugarsync
," said Recon Analytics' Roger Entner.
While Google has all the pieces of the cloud, it has yet to puzzle them together into one coherent solution, said
SearchEngineLand's
Danny Sullivan.
"Google's next move is probably to further refine these into a suite of services that are known under a catchy title like 'Google Cloud,'" said Sullivan. "Apple put out a slick consumer front; Google needs to make its services look as attractive as that."
Cloud Rush
Cloud storage, long the next big thing in tech, has attracted several large players in recent years.
Amazon
(AMZN) - Get Amazon.com, Inc. Report
, which has operated one of the larger commercial cloud shops, recently introduced a free, more consumer-friendly
service with 5-gigabytes of storage.
And Microsoft updated its Live offering earlier this year, adding its own free Net storage locker called SkyDrive.
Interestingly, Microsoft's earlier attempts to extend its dominance of PC software beyond the office desktop was met with critical outcry. Some from the open source camp decried the Windows monoculture. Security experts cautioned against the spread of rampant Windows vulnerabilities. And European regulators even brought antitrust charges against Microsoft for trying to unfairly capitalize on its software dominance through a network effect.
"When Microsoft did it, it was considered anti-competitive," noted Recon's Entner. "When Steve Jobs does it, we all applaud."
Everyone, it seems, except shareholders.
--Written by Scott Moritz in New York.To contact this writer, click here: Scott Moritz, or email: scott.moritz@thestreet.com.Follow Scott on Twitter at MoritzDispatch