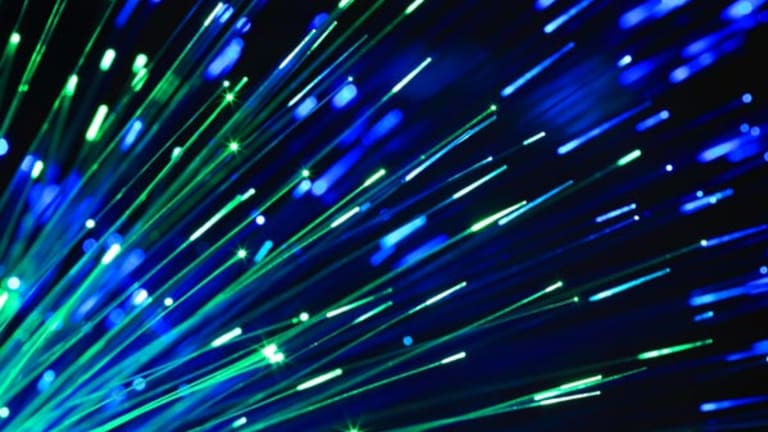 Apple Hates Samsung, Samsung Hates Apple, Round 2 Begins
Apple and Samsung are headed back to court to do battle, once again, over smartphone patents and jury awards.
NEW YORK (
) - Remember the big
Apple
(AAPL)
vs.
Samsung
patent lawsuit? The really big one? It's one of many lawsuits between Apple and its rival mobile phone manufacturers.
Did you really think it was all settled? No way! It's coming back to haunt the technology world, once again, later this year.
Apple Inc. vs. Samsung Electronics Company, Ltd. began back in April 15, 2011 when Apple filed suit in Federal Court claiming that 14 of Samsung's then current smartphones and tablets had infringed upon two of their patents mainly concerning the way icons are displayed on a screen.
For the record, Apple was discussing their iPhone 3GS and a number of Samsung devices including the
AT&T
(T)
version of the Galaxy S II. As you know, we're nearly a year into the iPhone 5 and Samsung is currently in the process of rolling out the Galaxy S 4. (You can see our reviews
and
here
).
Samsung counter-sued saying Apple infringed upon some of their patents. There were also suits filed in South Korea, Japan, Australia and a number of European countries.
The actual California trial began on July 30, 2012. Less than one month later, the jury found for Apple and awarded them $1.049 billion in damages. Two months later the U.S. Patent and Trademark office moved to invalidate Apple's screen "bounce back" patent.
But, it didn't end there. There were reports that the original jury foreman may have influenced the jury to rule in Apple's favor. Lots of threats of appeals and further court actions ensued. But the biggest event since the jury verdict occurred back in March, when Judge Lucy Koh reduced Apple's award nearly in half - down to only $598 million because of two errors in the way the damages were calculated.
The judge then ordered a new trial - which brings us up to today The US Federal Court in California's Northern District
November 12, 2013 as the start date for the new trial. Both sides will be able to spend lots of money to argue the damage award, once again.
What this really means is that (1) we'll be hearing a lot more about this as we get closer to Thanksgiving, and (2) this battle will definitely drag into 2014 and way beyond.
--Written by Gary Krakow in New York.
>To submit a news tip, send an email to:
.
Gary Krakow is TheStreet's senior technology correspondent.