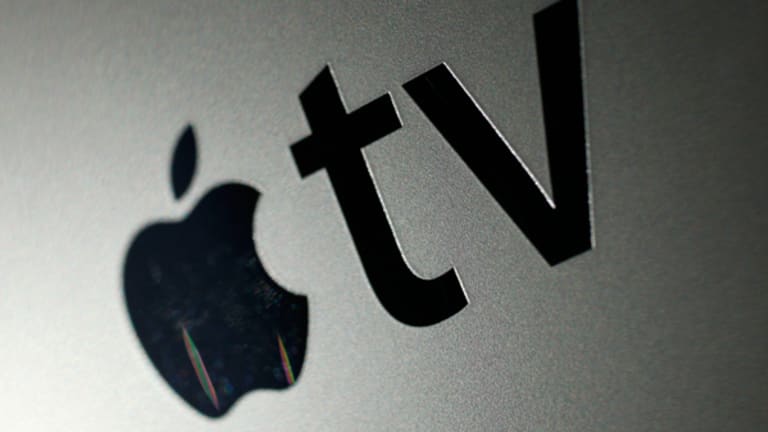 Apple Has PrimeSense, Now What?
Apple finally completed its purchase of PrimeSense. The technology could be used in existing iDevices, or the oft-rumored Apple television.
NEW YORK (TheStreet) -- Apple (AAPL) - Get Apple Inc. Report finally has acquired PrimeSense, the maker of 3-D technology. It could use the technology in existing iDevices, or the oft-rumored Apple television.
The deal between the technology giant and PrimeSense had been rumored for weeks, but nothing was consummated until now.
PrimeSense 3D Capri sensor has already been demonstrated on a Nexus tablet, so it's possible that Apple could bring that technology not only to its long-awaited and oft-rumored television set, but an iPad and, perhaps, an iPhone as well.
PrimeSense confirmed the acquisition in an email to TheStreet. "We can confirm the deal with Apple," PrimeSense said in the email. "Further than that, we cannot comment at this stage."
Apple shares ticked higher in early Monday trading, up 0.33% to $521.50
Israeli-based PrimeSense did not confirm the purchase price, which had been rumored to be around $300 million. AllThingsD reported the purchase price as around $360 million.
Apple has talked about moving into the television arena for some time, though nothing has happened, outside of Apple's set-top box. Apple CEO Timothy D. Cook has said that television is an "area of intense interest," in the past. "When I go into my living room and turn on the TV, I feel like I have gone backwards in time by 20 to 30 years," Cook told NBC's Brian Williams in an interview at the end of last year. "It's an area of intense interest. I can't say more than that."
Outside of Apple's set-top box, Apple TV, not much has happened in the living room for Apple.  The company has recently been adding content to its $99 set-top box, most recently from Yahoo!, as well as other content providers. It's been thought that the delay behind the television set coming to market is a struggle between Apple and the cable companies.  Perhaps by adding content to the set-top box, Apple is trying to subvert the cable companies.
PrimeSense is the maker of the technology behind the original Microsoft (MSFT) - Get Microsoft Corporation Report Kinect.

Investors have been clamoring for Apple to move into other areas, something that's been mentioned by Cook on earnings calls before. The deal for PrimeSense may now put innovation firmly back in the spotlight, as 2014 comes upon us.
Apple has been dealing with activist investor Carl Icahn, who has advocated using Apple's balance sheet to boost its share buyback program, already at $60 billion. Icahn has said that he intends to put pressure on Apple to do something with its $146 billion cash hoard, specifically to return more of it to shareholders, something that has been criticized as being short-sighted given the nature of the technology industry.
By striking a deal with PrimeSense, Apple has let it be known that outside distractions will not stop it from continuing to enhance its technological acumen, as it looks to new markets such as smartwaches, televisions, and other arenas. What it does with PrimeSense's technology, however, is anyone's guess. There within lies the excitement.
--Written by Chris Ciaccia in New York
>Contact by Email.