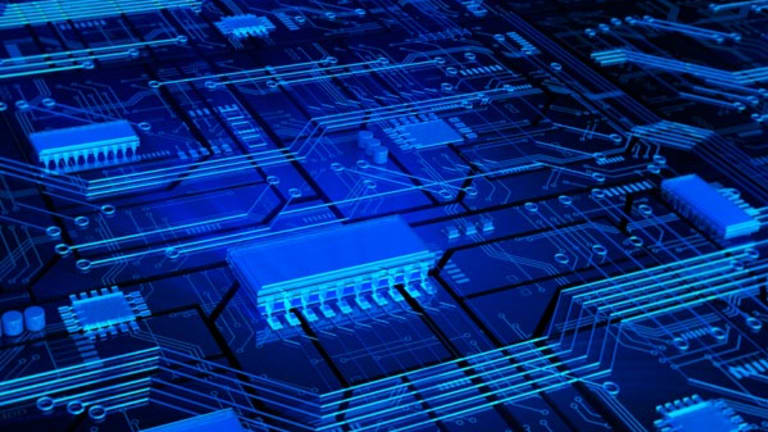 Apple Grabs Smartphone Market Share
Apple is gaining share in the booming smartphone market, says research firm Strategy Analytics.
Apple is gaining share in the booming smartphone market, says research firm Strategy Analytics.
CUPERTINO, Calif. (TheStreet) -- Apple (AAPL) - Get Report is grabbing market share from its smartphone rivals, according to research firm Strategy Analytics, which says that smartphone sales leapt 30% during the fourth quarter of 2009.
, which recently launched its
computer in a blaze of publicity, grew its market share from 10.8%, to 16.4%, compared to the fourth quarter of 2008. The consumer technology giant ranks third in the smartphone market behind
Research In Motion
(RIMM)
and
Nokia
(NOK) - Get Report
, which clinched 20.2% and 39.2% of the market, respectively.
With the recession slowly disappearing in the rearview mirror, some 53 million smartphones were sold globally during the quarter, up from 41 million in the same period in 2008.
"This was the strongest period of growth since Q3 2008 and smartphones are leading the handset industry out of the recession," wrote Tom Kang, senior analyst at Strategy Analytics, in a statement. "Sales are being driven by stronger consumer demand and a stream of attractive new 3G models tempting buyers into retail stores."
True to form, Apple
analysts' estimates in its recent quarterly results,
selling
8.7 million iPhones, up from 4.4 million in the fourth quarter of 2008.
Last year, in a nod to the recession, Apple
the price of its basic iPhone to
$99
, and the Cupertino, Calif. firm is clearly experiencing strong demand for its iPhone 3GS, which was launched last summer.
It has been reported that Apple's exclusive iPhone deal with
AT&T
(T) - Get Report
is will end this year, although the telecom giant has refused to discuss the status of the relationship. With
Verizon
(VZ) - Get Report
to be waiting in the wings, iPhone sales could receive a further boost.
Both Nokia and RIM grew their share of the global smartphone market between the fourth quarters of 2008 and 2009, gaining 2.2% and 1.6% respectively. The rest of the field, however, which includes the likes of
HTC
and
Motorola
(MOT)
, saw their market share slip from 33.6% to 24.2%.
The first few weeks have seen a frenzy of activity in the smartphone space with the launch of
Google's
(GOOG) - Get Report
Nexus One
phone and AT&T's recent
that it will sell
DELL's
(DELL) - Get Report
smartphone offering.
-- Reported by James Rogers in New York
Related Stories
>>AT&T Gets Wireless Boost, Apple iPad
>>Apple's iPad: A Storied Device
>>Apple Tablet a Big iPod with Huge Plans
Follow James Rogers on
and become a fan of
TheStreet.com
on